It's one of the most glamorous TV events in the calendar
The biggest event in British television took place on Sunday the 14th of May, and as usual the British Academy's guests graced the red carpet looking every inch as glamorous as their on screen roles. Luckily the weather held out for most of them…
It wasn't just about the stunning style statements though. The guests gave us plently to talk about too. The night would not have been complete without some drama and this year former Bake Off presenter Sue Perkins delivered it. She made a not so subtle dig at the Great British Bake Off's new home, Channel 4, while talking about the BBC's hit drama The Replacement, which saw two women fight it out for the same job.
Sue said: "A show about how stressful it can be when someone takes over your job. I mean, I really couldn't relate to it."
The nation's sweethearts Ant and Dec were as charming as ever. They decided to dedicate the BAFTA they won for presenting the Queen's 90th birthday last year to the Queen herself. Dec said: "Tonight, the Queen has finally won a BAFTA."
Speaking to the BBC he said: "She's never won a Bafta. She was given an honorary fellowship a few years ago but she's never won a BAFTA." Ant joked: "We're quite happy to take it round any time she wants it. She pops the kettle on, and we'll pop round with a BAFTA."
The evening also saw Joanna Lumley give a heartfelt speech of thanks for her Fellowship Award. Joanna's Absolutely Fabulous co-star Jennifer Saunders presented the award and said: "In 1990 I handed her some scrappy lines and unformed ideas and she alone created Patsy Stone, a creation that has at least kept me laughing for 27 years. She's a comic genius and a brilliant clown who never forgets how hard it's been to get where she is."
Joanna said: "I'm unbelievably honoured, you don't even dream of it, you don't even think of it, then the letter comes and you don't believe it. I'm like a piece of Cellophane laid over the industry."
She added: "This for me is paradise, I am in the company that I wished to keep ever since I was young. I wanted to be with the people who left race and religion and gender and shoe size outside the door. I wanted to be with those people, I wanted to hang out with the boys in the band, I wanted to be part of the sisterhood, I wanted to be in this real circus."
Joanna concluded with Patsy's famous spiel: "I just want to say actually to you all, thanks sweeties, thanks a lot."
Take a look at our favourite red carpet looks from the evening and for a full roundup of the  BAFTA winners, look here.
Holly Willoughby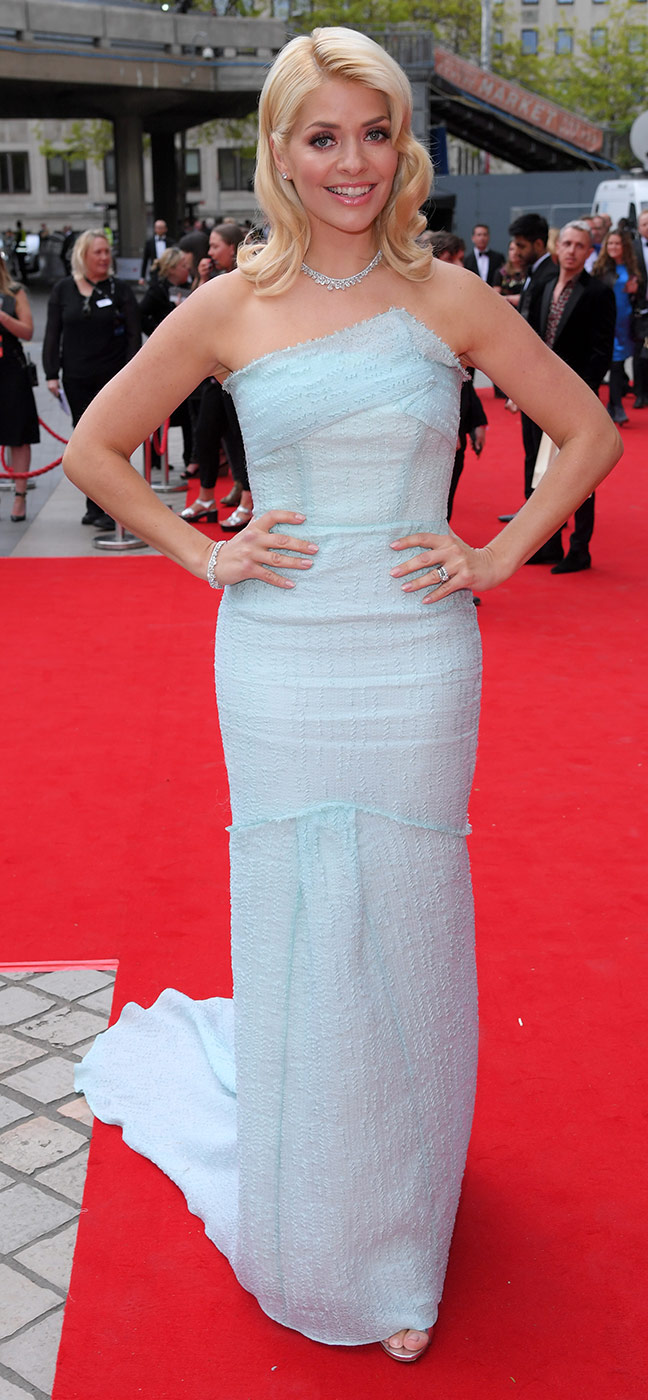 The presenter looked stunning in a pale blue gown by Roland Mouret.
Eleanor Tomilson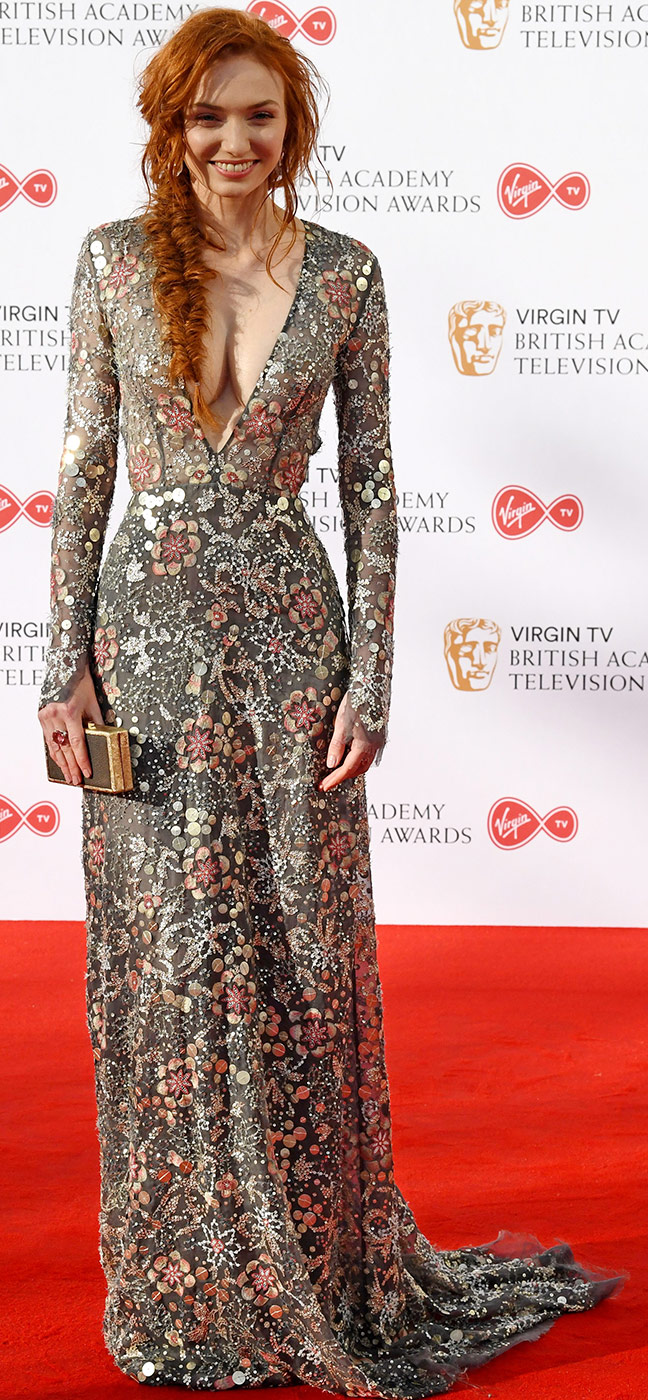 Eleanor, star of Poldark wore a shimmering Neem Khan dress and wore her hair in a messy fish tail plait.
Claire Foy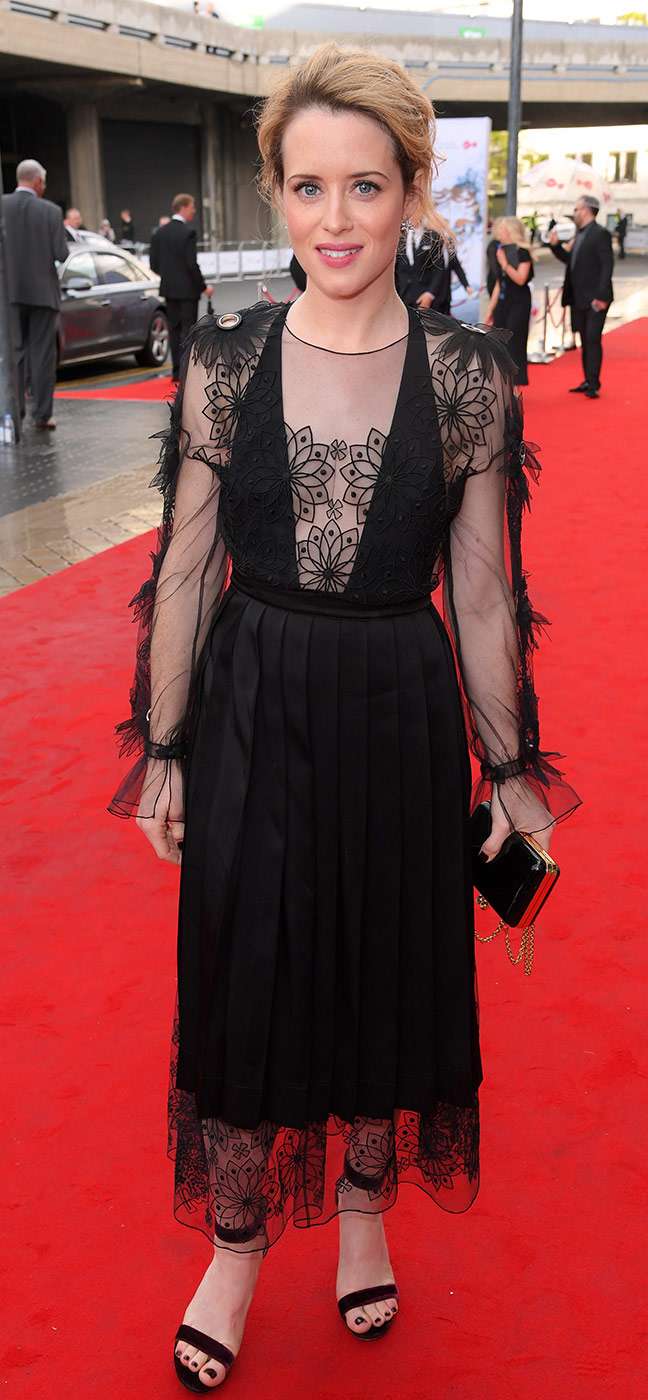 The Crown's Claire was dressed in a black lace gown by Fendi.
Gillian Anderson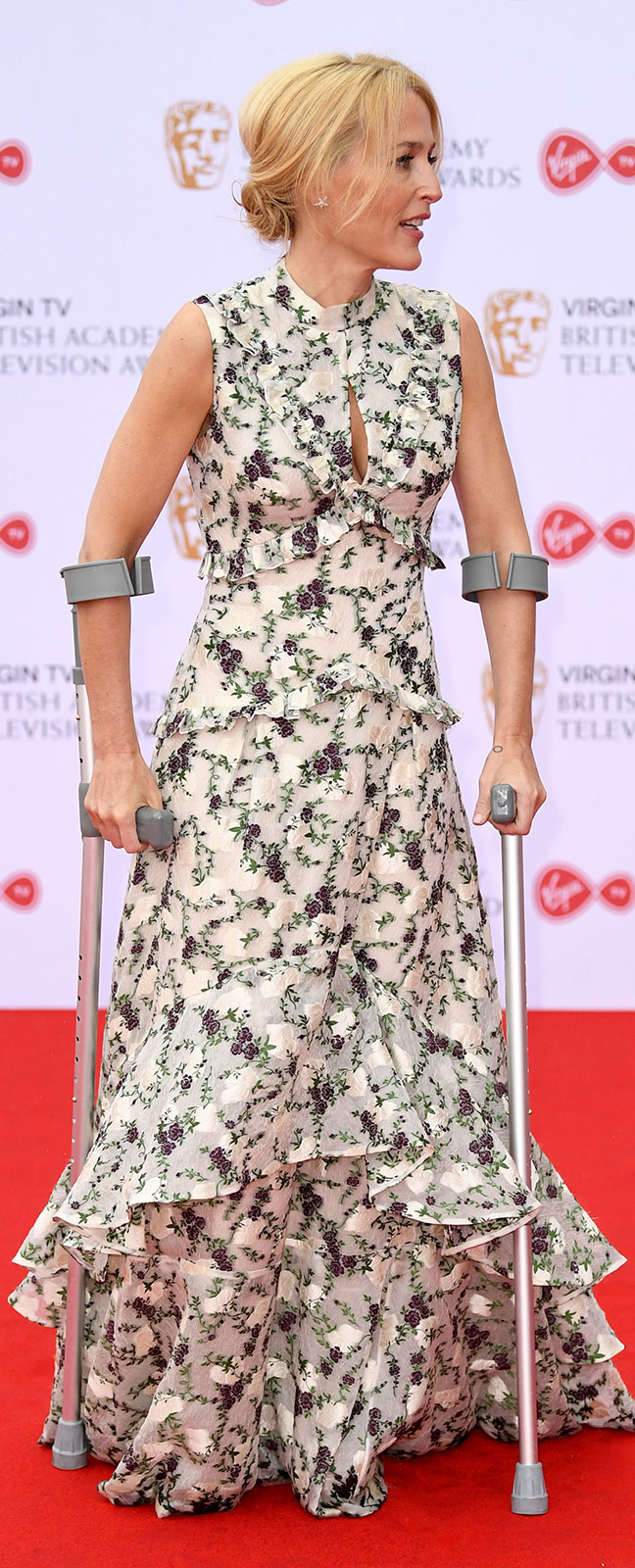 Despite needing a pair of crutches due to a fractured foot, Gillian looked stunning in a floral gown by Erdem.
Charlotte Hawkins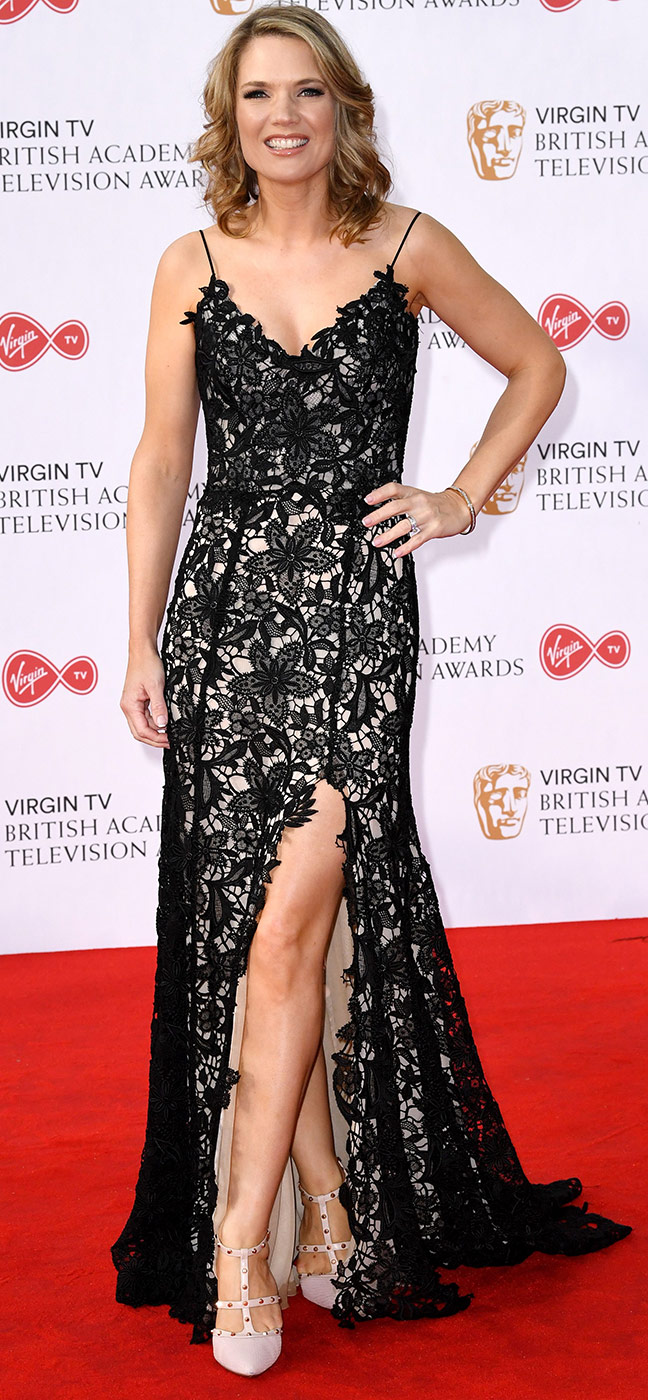 Newsreader Charlotte looked very glamourous in her high thigh split gown.
Clare Balding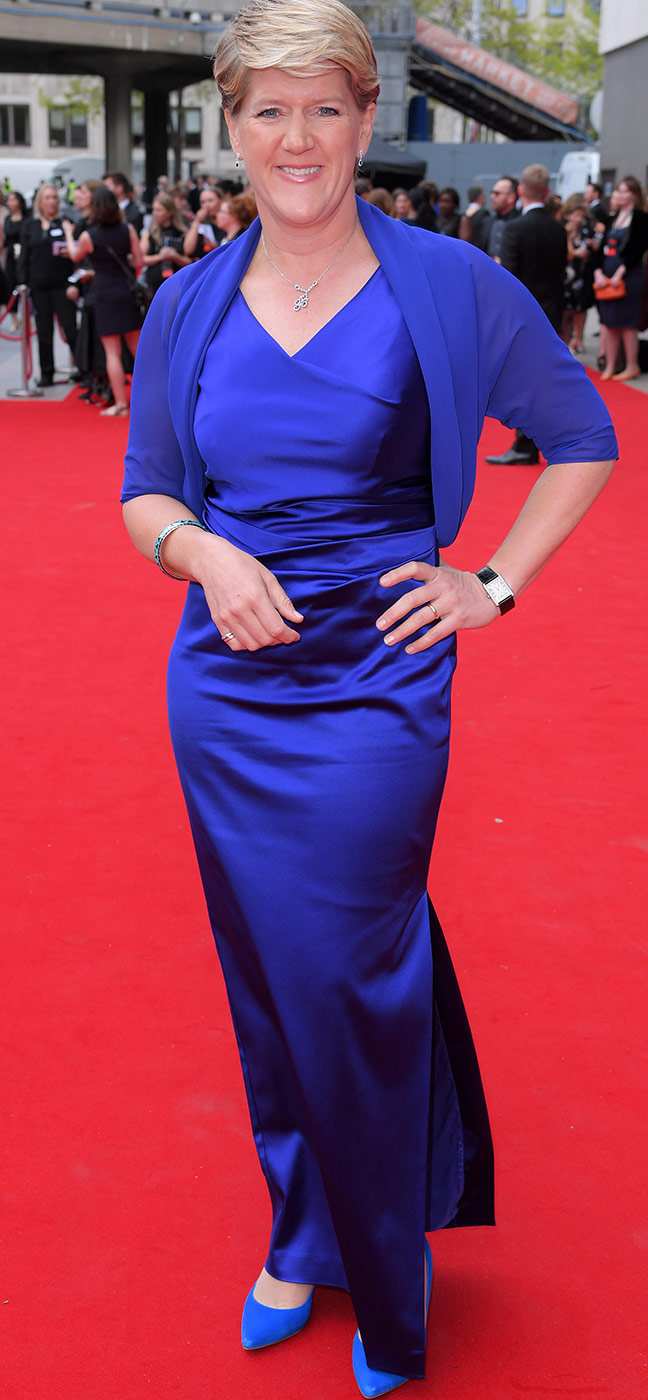 Journalist and broadcaster Clare stole the show in her all-blue outfit.
Claudia Winkleman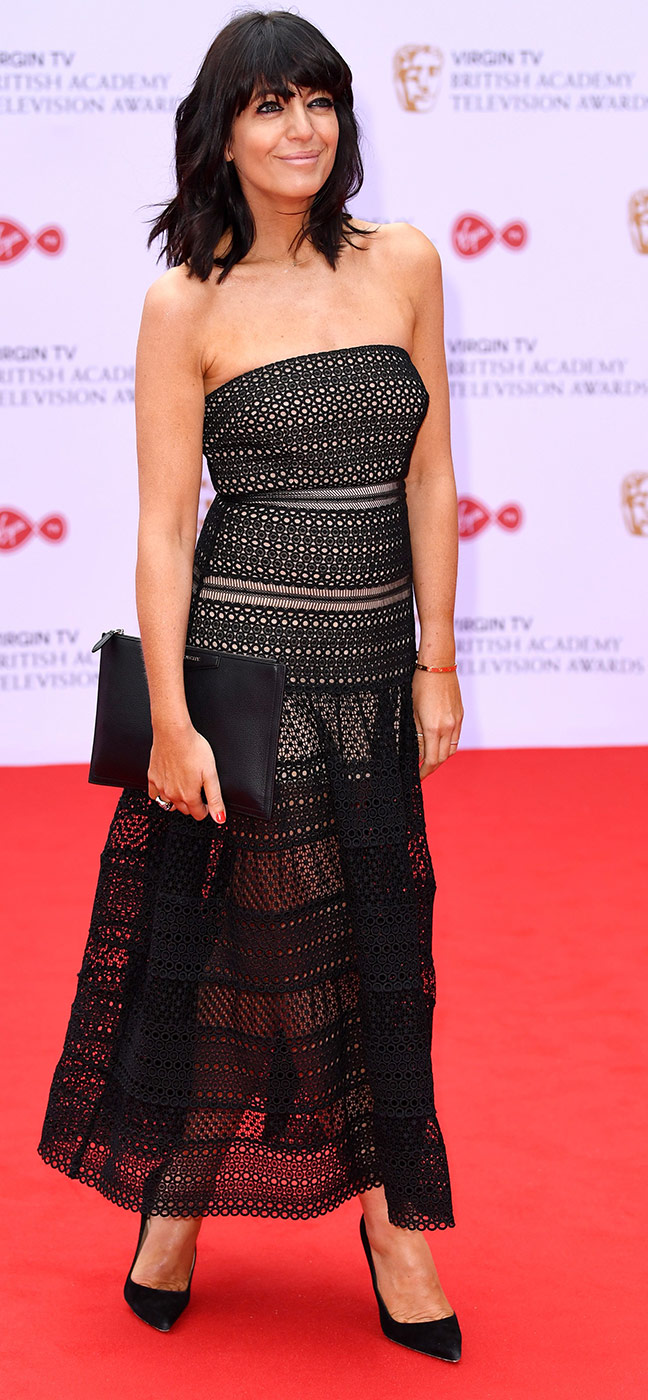 Dame Joan Collins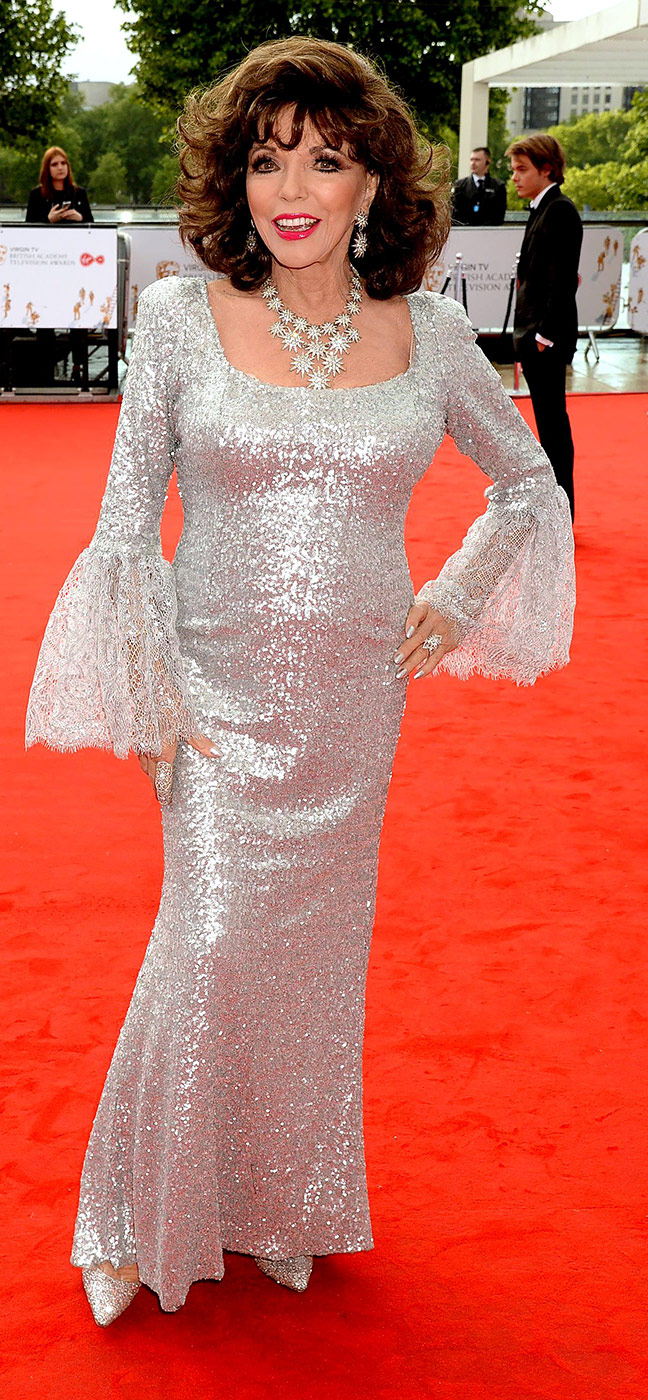 Denise Welch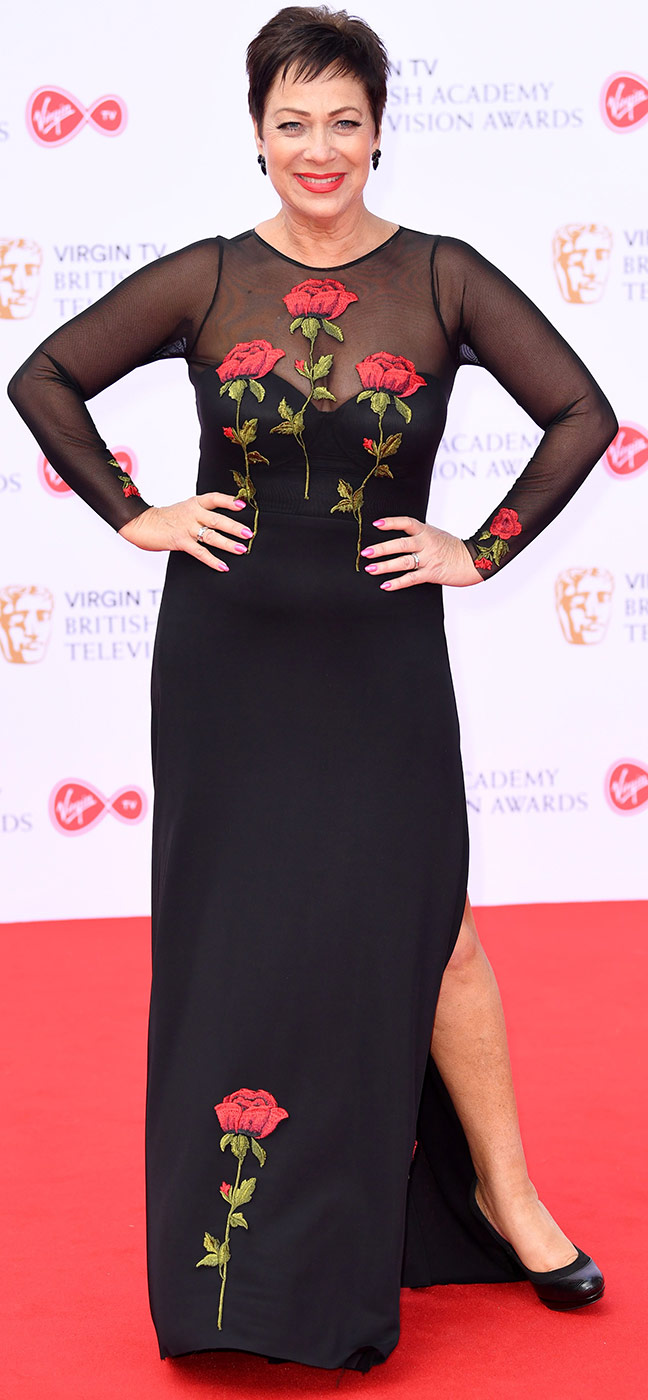 Joanna lumley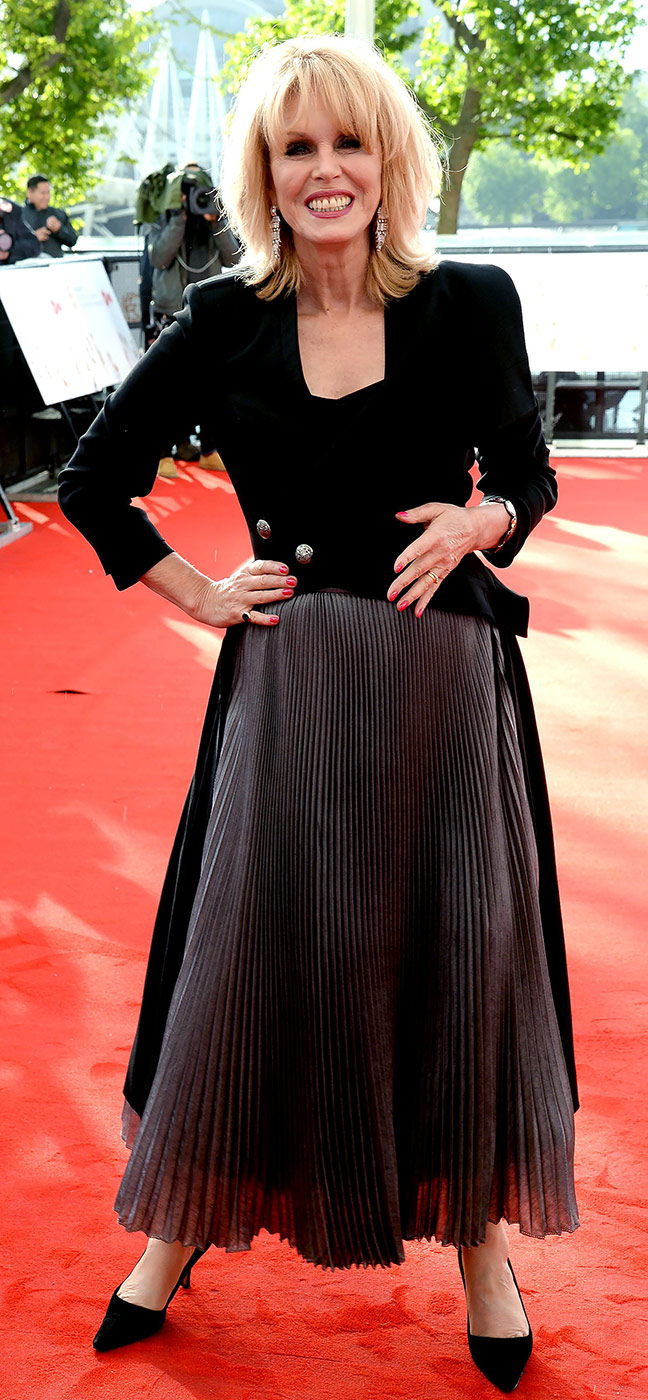 Tess Daly
The stricly presenter looked lovely in a dress by Roland Mouret.
Suranne Jones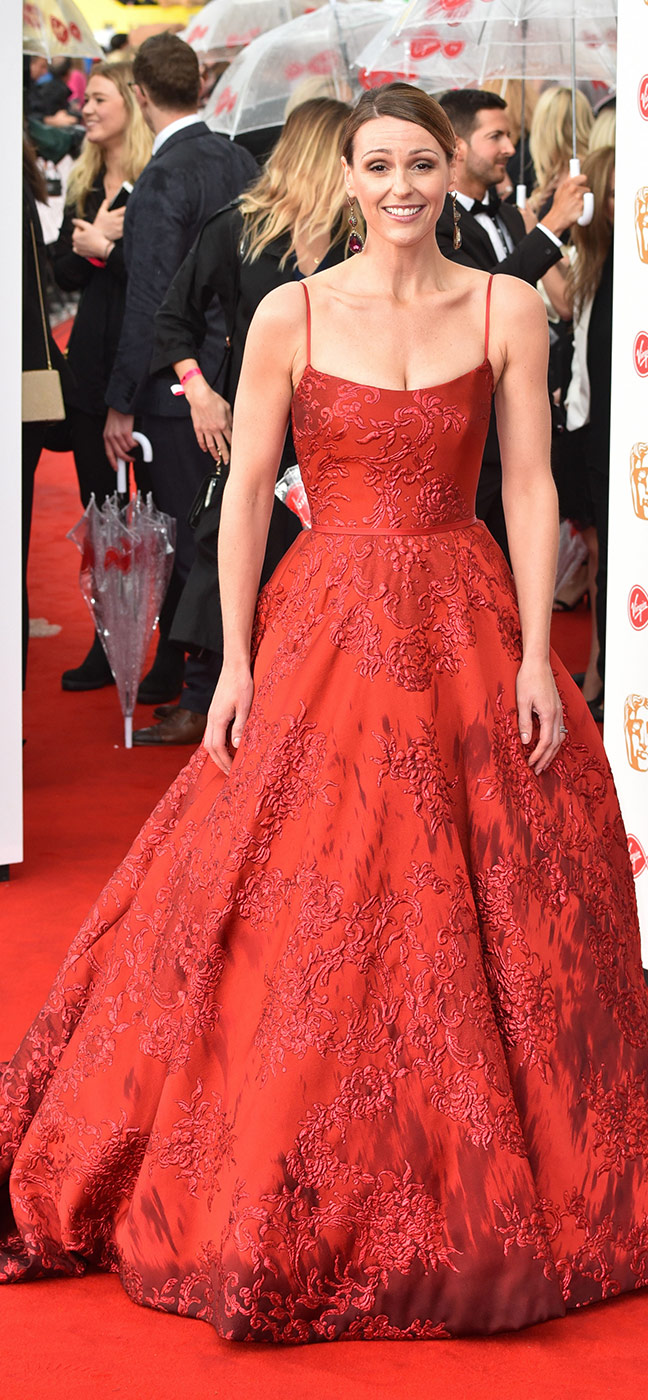 Suranne looked stunning in a satin finished red gown, she looked like a fully-fledged princess!
Sarah Lancashire