It is pretty difficult to fault Michelle Obama's fashion choices. Whether it's a public appearance, a fancy dinner or a casual family outing, she always manages to hit the nail on the head.
And what is great about one of her latest outfits is that it is so easy to replicate. Michelle was at a college signing event and shared a sweet picture on her Instagram from the day.
The picture is captioned: "Couldn't be more excited for these phenomenal women I met at #CollegeSigningDay. Keep up the great work and congrats on @stepthemovie!" Everyone in the picture is beaming with smiles and Michelle is hugging one of the young women.
We love her chic all-grey ensemble, especially the £50 Charcoal Converse trainers!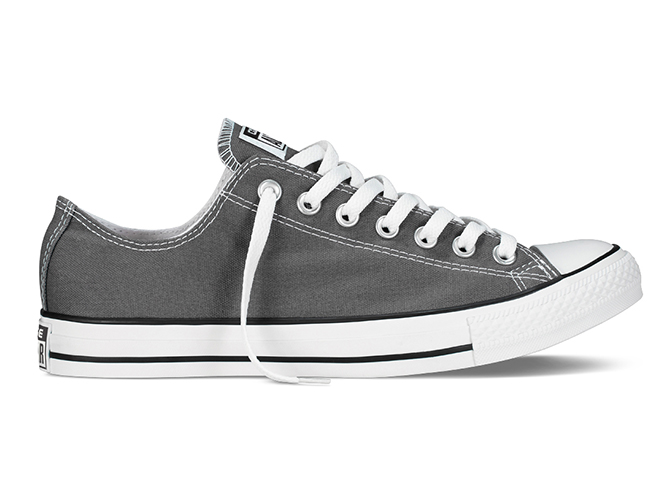 In recent months the popularity for trainers has been booming with people even introducing them to their work wardrobe.
Converse is one of the most recognisable trainer brands out there. Its "All Star" design has been around since 1920 and was originally intended just for those playing basketball. Soon, people began wearing the shoes for everything from making music to skateboarding and they quickly built an iconic reputation.
Now they are a popular go-to item and wardrobe staple amongst celebrities and regular fashion conscious shoppers.
It seems Michelle has had these trainers in her wardrobe for a while, with pictures from 2010 showing her wearing them! We love the charcoal colour she has opted for, but there are several options to choose from. Converse also have leather styles if you are looking for another chic finish.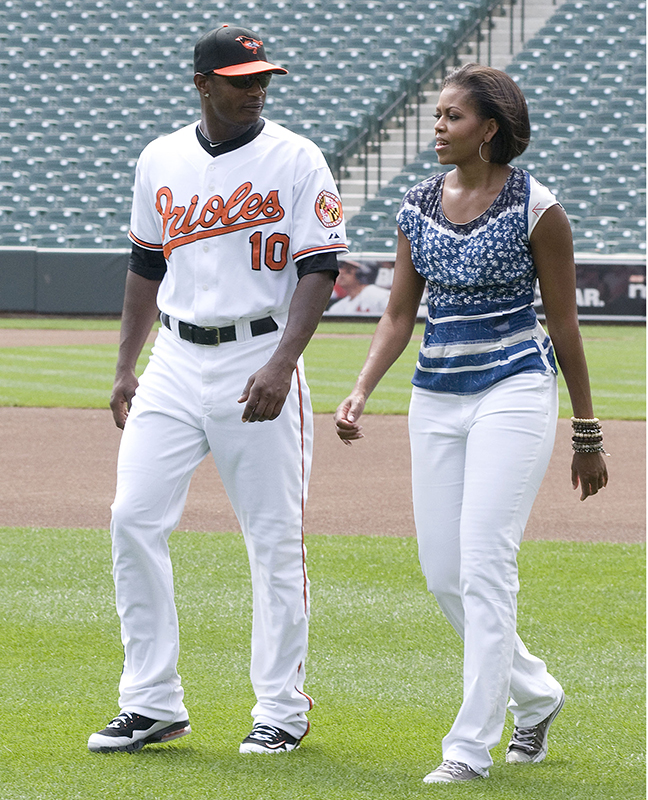 And while some may associate Converse more heavily with teenagers, with Michelle's own daughters Malia and Sasha wearing the brand, the former first lady is proof that the anyone can pull them off.
Michelle paired the trainers with a pair of grey skinny jeans and a long grey drape cardigan. For a similar look, opt for these £22.50 jeans from M&S and this £15.99 draped neck cardigan with a belt detail from Zara? Wear a simple cami vest, pop your Converse on and you are ready to go!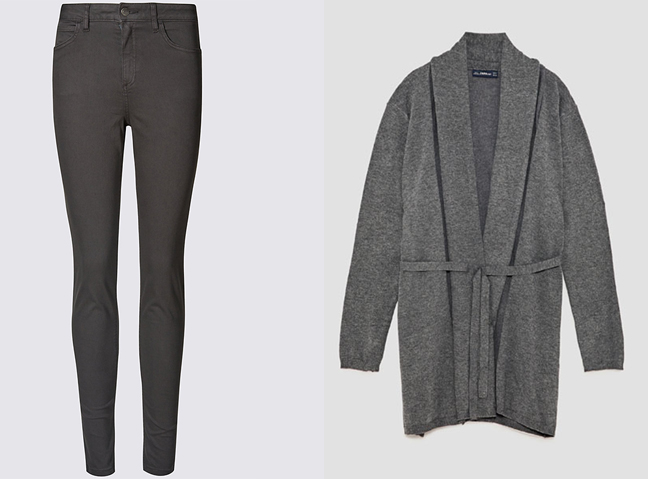 It is the perfect outfit for dress-down Fridays in the office, popping into town for coffee with friends, or for when you are running around completing errands. Will you be copying Michelle's look? We would love to hear your thoughts!
FROM: Our sister site, Woman & Home