The French know how to live well. Who can say no to a large glass of wine, paired with a freshly baked warm baguette, dunked and smothered in melted camembert? The dream…
But it's not just food and drink that the French have mastered – they also hit the nail on the head when it comes to skincare. One bottle of this moisturiser from France sells every 20 seconds!
The Embryolisse Lait-Crème Concentré has so many purposes, it's no wonder it has become a cult classic. From softening, plumping and smoothing out your skin, there is little this moisturiser can't do.
It is a staple item that has been popular since the '50s and but it remains one of the beauty industry's best kept secrets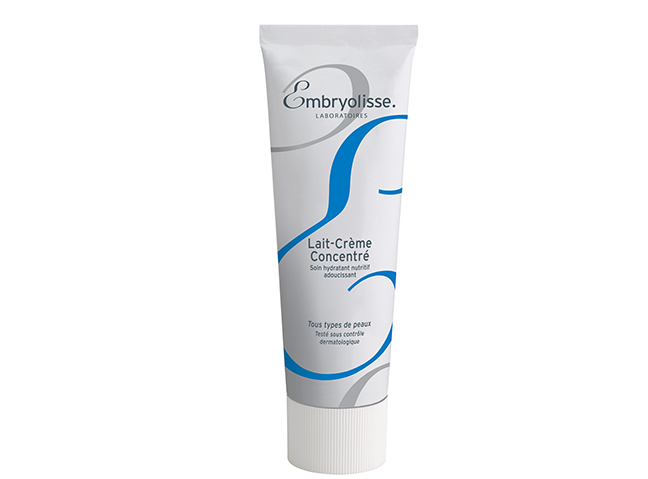 At £20 for a 75ml bottle, this skincare And when you take into account the fact that it is basically six products in one it is even better! Yes, this rich creamy lotion can be used as a make-up primer, a moisturiser, a make-up remover, an after-shave cream, a repairing face mask and a baby-care cream.
According to Embryolisse this moisturiser will make any signs of dryness or discomfort disappear and leave the skin feeling soft, radiant and revitalised. Boots describe it as "the 24-Hour Miracle Cream". It is paraben-freeand not tested on animals. Can it get any better?
Well, it is perfect for if you are going on holiday because it fits the requirements to go in your hand luggage. This means you'll only have to pack one moisturiser for all over your body, which is perfect if you don't want to take hold luggage. You can also buy an even smaller tube if you want to keep one in your handbag. A 30ml bottle costs £13 from Boots.
The cream should be applied morning and/or evening to your face once you have cleaned and dried it. Massage it gently into your skin but do not apply any pressure. Give it time to sink in properly.
It was first developed in a Parisian hospital by a physician who wanted a product that lived up to the expectations and standards of his industry.
Since, celebrities and make-up artists all over the world have praised this moisturiser as their go to product. So will you be investing?
FROM: Our sister site, Woman & Home