When it comes to choosing the perfect gin, it's often a battle between quality and quantity. What is the best gin for gin and tonic? Do you go for a few sips of the good stuff or opt for a guzzle-friendly bottle that tastes a little bit meh?
Well the good news is is that the answer to this G & T-based dilemma has arrived. And it comes in the form of a supermarket own brand gin that ticks the boxes for mmm and money savvy!

Priced at just £9.97 Aldi's Oliver Cromwell London Dry Gin has triumphed over other pricier competitors. Picking up a silver medal at the prestigious International Spirits Challenge (ISC), it steamed ahead of Beefeater's £70 Burrough's Reserve!
The best gin…there's more good news!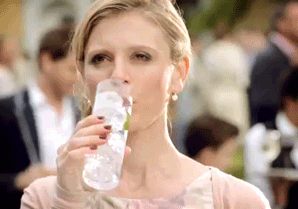 And this wasn't the brand's only scoop of the day. Its £13.99 Topaz Premium Gin was also awarded a silver, beating bottles by iconic brands such as Hendrick's. So that's two reasons to get shopping!
Tony Baines, joint managing director of corporate buying at Aldi said:
"Gin sales have soared in the UK in the past year.
"Something that was recognised by the Wine and Spirit Trade Association in October, when they hailed 2016 as the 'Year of Gin'.
'We are delighted to be able to meet the demand of our customers and offer them not just one, but two award-winning gins."
We think that the gin's citrusy aromas will go perfectly with ice and a slice. The countdown to the weekend is on!