Prepare these overnight oats in advance for a tasty breakfast.

What you need for overnight oats with peaches:
220g can Princes Peach Slices
150g porridge oats
200ml unsweetened apple juice
6 tbsp 0% fat Greek yogurt
What you need to do:
Drain the juice from the can of Princes Peach Slices into a mixing bowl.
Add the porridge oats to the bowl and stir in the apple juice. Share this mixture between 2 sealable jars with a capacity of 300ml. (Or use bowls if you prefer).
Spoon the yogurt on top and level the surface, then share the peach slices between the two portions. Seal with the lids or cover with cling film and refrigerate overnight.
Serving suggestion: If you like, serve with a few raspberries sprinkled on top of the peach slices.
Calories (per 100g serving): 118
Recipe provided by Princes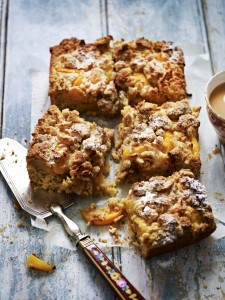 Here's a clever recipe – serve this peach crumble cake warm for pudding with custard or cream, or cold cut…

Nip and tuck no gym or surgery required!

Is it too good to be true?