Aldi's Featherweight wine collection gives you four great options if you are searching for low calorie alcoholic drinks
If you're always on the search for the best low calorie alcoholic drinks, Aldi could once again be your saviour.
The UK's fifth largest supermarket is regularly championed for bringing consumers boozy products that are both great quality and value. From gin to bubbles, and now low calorie wine, Aldi have got you covered.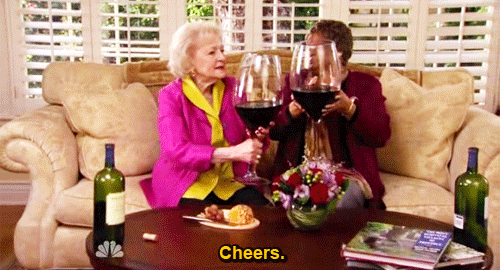 And now it seems they have a solution for when you want to cut the calories in the alcoholic drinks you consume. Did you know a large glass of wine can add as much as 228 calories to your daily intake? That is the nearly as much as six McDonald's chicken nuggets (259 calories).
Aldi's Featherweight wine collection consists of a White Zinfandel rosé wine, a Sauvignon Blanc white wine, Pinot Grigo white wine and a Merlot red wine.
---
Read More…
---

Aldi's Featherweight wines cost just £2.99!
The wine has half the amount of calories than a normal bottle of wine and it costs just £2.99! But… While the supermarket is brilliant, its power can only go so far.
Cutting the calories in their wine does come at a cost. In this case it is the alcohol content.
Each bottle of Aldi's low cal wine has an alcohol percentage of 5.5 per cent. A typical bottle of wine has a percentage of just over 11 per cent.
This means that you can enjoy a 125ml glass of the Featherweight Pinot Grigo and it will only set you back 55 calories. A standard glass has around double the calories.
If you are a lover of red wine you should be popping the Featherweight Merlot on your shopping list immediately and heading to your local Aldi. It is also impressively low in calories at just 59 a glass.
HelloGiggles is a positive online community for women (although men are always welcome!) covering issues that matter most to young women's lives.
Sadly, it's only the merlot which is available nationwide. The other three bottles are only available in certain locations across the country.
The Sauvignon Blanc and White Zinfandel are available in Swindon, Bathgate, Chelmsford, Neston, and Goldthorpe. And you can pick up the Pinot Grigio in Atherstone, Bolton, Darlington and Cardiff.
Speaking about the new collection, joint managing director of corporate buying at Aldi UK, Tony Baines said: "We have seen over the last year a real appetite from wine drinkers in the UK for lower calorie and ABV wines to moderate their alcohol intake."
He added: "We ensure we're offering our customers the products they want and so have introduced our Featherweight wines as a lighter choice for our shoppers. 'These bottles have been carefully selected by our experts."
Given the impressive calorie saving we are inclined to overlook the low alcohol volume. Plus it means there is less chance of a hangover, right?