Everyone loves jacket potatoes and they make perfect warming food for winter. We've put together the best topping ideas for jacket potatoes so you can jazz up your potatoes this week.
Sweet potatoes with barbecue beans

Bake sweet potatoes in their jackets instead of ordinary potatoes. Serve with a mixture of fried onions, baked beans, mini sausages and a hefty glug of barbecue sauce.
Low cal roasted vegetables

Roast a mixture of red onions, peppers, aubergine, courgettes and carrots in some oil for about 30 minutes. Spoon onto jacket potatoes with butter and top with coutons or soured cream.
Blue cheese and bacon

Mix crumbled blue cheese with Greek-style natural yogurt and chopped spring onions. Spoon onto jacket potatoes with crispy bacon and more cheese!
Pesto & spinach

Blitz some baby spinach in a blender with pesto, freshly grated Parmesan and a drizzle of olive oil. Spoon over jacket potatoes with canned cannellini beans and some fresh basil leaves.
Croque monsieur

Mix chopped ham into a tub of fresh cheese sauce. Cut the cooked jackets in half and spoon the sauce over the top. Sprinkle over grated Gruyere cheese and bake in the over until golden.
See more food ideas here

You can indulge with these low-cal recipes!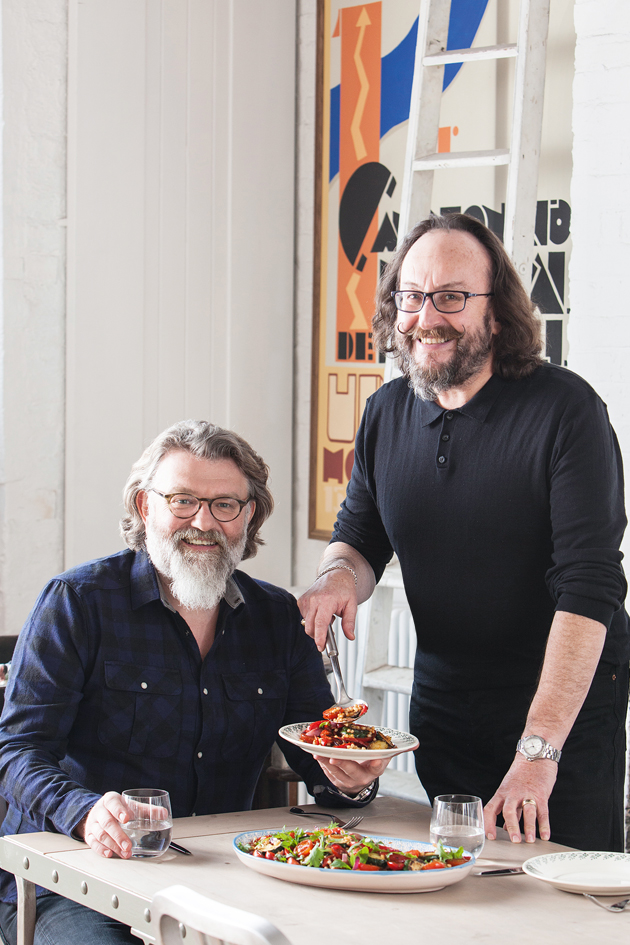 Those Hairy Dieters know a thing or two about filling and flavoursome meals with a slimming twist...