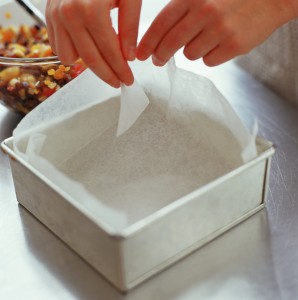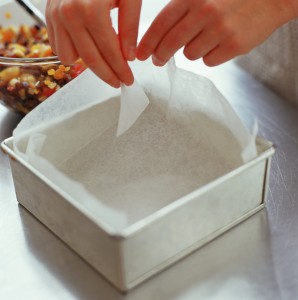 You will need:

Baking parchment or baking paper

Square cake tin

Pencil

Scissors

1 Upturn your tin and measure the base of the tin to get an accurate measurement.

2 Take a large sheet of baking parchment or non-stick baking paper big enough to cover the base and sides of the tin.

3 Cut to size. Make large diagonal cuts in each corner of the paper.

4 Ease the paper into the tin, pressing well into the corners.

5 Trim off excess paper around the top if it extends more than 1cm.

6 Now you're ready to spoon in your cake mixture.

Fix a flop

Avoid old fashioned greaseproof paper, because it can stick to the cake mixture!