A delicious, filling, low cal recipe from the brand new cookery book by the Hairy Dieters – The Hairy Dieters Fast Food!

Serves: 4
Calories per serving: 500 (when fully loaded with top and bottom)
Ingredients:
4 high-meat content sausages (about 65g each)
4 slices of reduced-fat cheese (optional)
low-cal oil spray
4 eggs
4 muffins
Chicken or turkey patties (optional)
250g lean turkey or chicken mince
1 rasher of smoked back bacon
1 tsp dried sage
1 tbsp tomato purée
flaked sea salt
freshly ground black pepper
Method:
Put a griddle pan over a high heat and leave it to get really hot for at least 5 minutes. If using sausages, remove the skins and shape each one into a very flat, round patty.
If you want to serve the chicken or turkey patties instead of sausages, put the mince in a bowl. Trim the bacon of fat and dice it as finely as you can, then add it to the bowl with the sage and the tomato purée. Season well with salt and lots of black pepper. Form the mixture into 4 patties.
When the griddle is too hot to hold your hand over, add the patties. Grill for 3 minutes on each side, adding a cheese slice, if using, to each for the last minute. If the griddle pan is hot enough, the patties will not stick.
Spray a large frying pan with a low-cal oil. Break the eggs into the pan and cook them over a medium heat until the whites are just set.
Meanwhile, split and toast the muffins. Add a patty to 4 of the muffin halves. If you have time, trim the eggs for neatness and place an egg on top of each patty. Top with the remaining muffin halves and serve immediately. If you want to reduce the calorie count a little, leave off the top muffin.
THE HAIRY DIETERS FAST FOOD by Si King and Dave Myers is published by Orion in May 2016; Trade paperback: £14.99, eBook: £7.99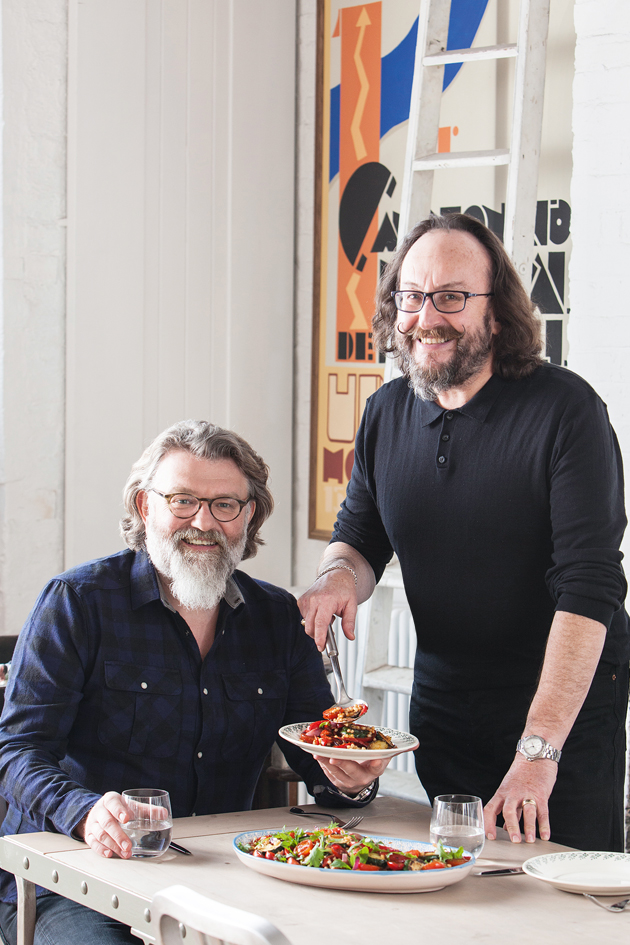 Those Hairy Dieters know a thing or two about filling and flavoursome meals with a slimming twist...