Quick and easy - these are our favourite kind of meals!
We're big fans of one-pot dinners – they are super easy as you cook all the ingredients altogether making a tasty dinner that's rich in flavour. They are perfect for a family meal, perfect for freezing and often feed a crowd. Plus did we say they are super easy as you just cook it all in one pot?
Here are our favourite easy one pot recipes that only require one pan…
Comforting chicken and squash stew

This comforting chicken and squash stew is a substantial spring one-pot meat and veg meal that's sure to satisfy the whole family!

The jerk barbecue sauce gives this old family favourite, sausage and beans, a new twist. Get the recipe here

Slow cooked beef using Madeira wine instead of red tastes fab. Dried porcini mushrooms are pricey, but worth adding to the casserole for a lovely rich flavour. It's a really impressive dish, especially if you've got friends over. Get the recipe here

This hearty soup is packed with vegetables and sausages so even the kids will like it! Get the recipe here

This Mediterranean version of sausage and beans is perfect prepare-ahead nosh.  Great served up with garlic bread. Get the recipe here

Paprika really spices up this filling goulash. Find the recipe here

Our easy peasy beef stew, ready in just 3 easy steps, is the ultimate warming one-pot meal. Find the recipe here

Our posh sausage stew is one of our favourite fuss-free dinners. Great for all the family, super easy and packed with so much flavour! Get the recipe here
One-pot roast turkey with sage and thyme

Cooking a roast for the brood soon? Don't stress in the kitchen all Sunday over perfecting the meat – this pot roast turkey couldn't be easier. See the recipe here

Looking for a new delicious dinner with chicken breasts? Our Italian-style chicken is a winner dinner. See the recipe here

Chorizo and prawn make a delicious combo with this hearty stew. See the recipe here
Slimminmg World's Thai red fish curry

This aromatic and tasty Thai classic is ready in no time, making it the perfect midweek dinner. Did we mention it's another Slimming World treat too? Find the recipe here

You can't go wrong with a classic chilli. Our chunky version is a must-make. See the recipe here

This spiced chicken cous cous is a great make for the whole clan. You'll especially love it as it saves on tonnes of washing up, and it's also a great low-calorie choice if you're following the 5:2 diet. Find the recipe here
Super healthy chilli vegetable hotpot

Our chilli vegetable hotpot is so healthy, it comes in at just 119 cals per serving. Find the recipe here

Curry powder adds a spicy kick to any meal, and it tastes especially great with this one-pot chicken and rice dish. Find the recipe here
Slimming World's Thai yellow vegetable curry

Low calorie curries doesn't mean a lack in flavour – this filling veggie delight from Slimming World packs a real punch. Find the recipe here
Speedy chicken peperonata stew

On your next food shop, pick up a jar of pepperonata – they're Italian roasted and marinated peppers, which really give your meals a kick. They go great in this flavour-packed casserole. Find the recipe here

Our easiest lamb curry only requires 10 minutes prep – pop it on the menu for your next curry night. Find the recipe here
See more easy recipes here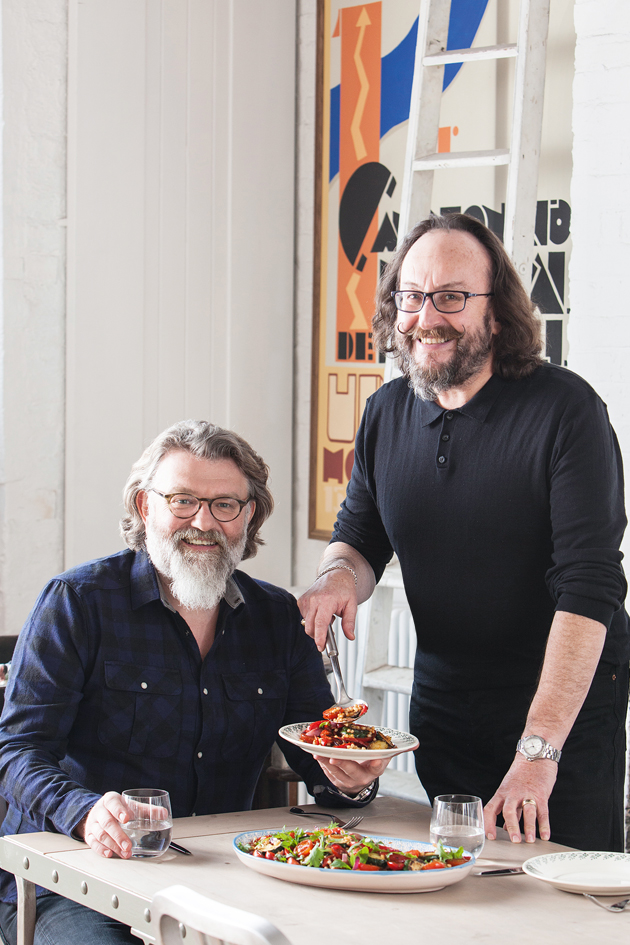 Those Hairy Dieters know a thing or two about filling and flavoursome meals with a slimming twist...

You can indulge with these low-cal recipes!