A packet of sponge fingers drenched in cassis (blackcurrant liqueur) makes a super-easy casing for this creamy pudding.

SERVES 6  PREP 15 MINS
NO COOK
What you need:
250g mascarpone
50g caster sugar
1tbsp vanilla extract
6tbsp elderflower cordial
300ml double cream, whipped
175g sponge fingers
4tbsp cassis
400g raspberries
1tbsp icing sugar, sieved
What you need to do:
Put the mascarpone into a bowl, stir in the sugar, vanilla and 2tbsp elderflower cordial. Mix to soften and combine, then fold in the cream.
Line a 900g pudding basin with cling film.  Pour 4tbsp elderflower cordial into a shallow bowl with the cassis.
Dip a sponge finger into the red liquid and arrange around sides of pudding basin. Repeat until bowl is completely lined with boozy sponge fingers.Trim a few, to fill in gaps.
Spoon 1/3rd of raspberries into base, then top with half the creamy mixture. Cover with ½ the remaining raspberries, then spread over the rest of the creamy mixture.
Cover this with sponge fingers, then pour over any remaining boozy red liquid. Cover with cling film, a small plate and a couple of heavy cans to help compress. Chill for 4 hours.
Upturn and top with the rest of the raspberries, dust with icing sugar to serve.
Per serving; 480 cals, 34g fat (21g sat fat) 37g carbs

Zero baking makes this super…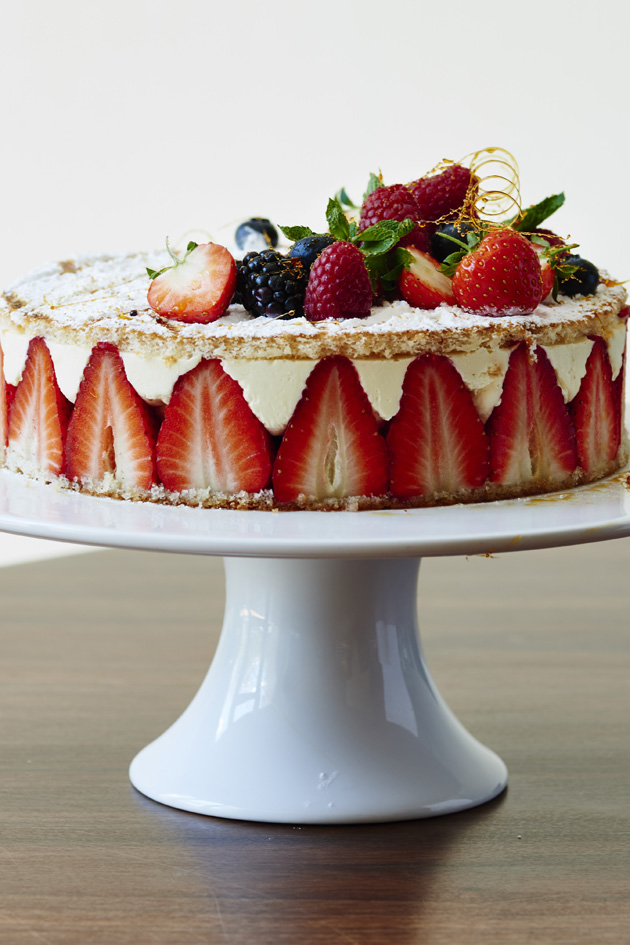 This the easiest to make…