The Aldi Christmas hamper selection is here – find out what's inside…
Could we BE feeling any more festive? We know it's only just October, but these darker mornings and autumnal days have left us feeling super Christmassy.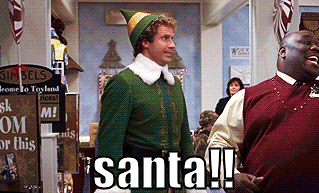 And with the arrival of Aldi's Christmas hampers, our premature festive feeling is only getting worse!
Recently, the budget retailer announced the return of their popular hampers for the winter season. In total, there will be five of them, ranging in price from £19.99 – £99.99.
Each hamper contains a range of festive treats. And the more you pay, the more you get.
They've got everything from Christmas booze to traditional festive snacks, including stollen, cheese and crackers.
The delightful little bundles of joy look VERY exciting. So what's actually inside them?
The Festive Delights Hampers, £19.99

While this is the cheapest of all the offerings, it's certainly not lacking. This £20 hamper is alcohol-free, so is the perfect choice for a family get-together. It's got a range of cheeky chocolate treats (including yummy looking Winter truffles), and a cracker selection to share with everyone.
The Specially Selected Treats Hamper, £29.99Made up of nine different items, this hamper at the cheaper end of the scale is made of up sweet and savoury treats. Crackers and cofee make the perfect pre-dinner snack, while the truffles and stollen bites are fab treats to pick at for that post-dinner slump on the sofa.
The Specially Selected Luxury Hamper, £59.99

Another luxury selection, this is the ideal option for all of your Christmas needs. It has bottles of booze, luxe Cranberry sauce, a classic fruity Christmas cake, and yummy-looking chocolate box. Mmm, mmm…
The Christmas Feast Hamper, £84.99

Up on the more expensive end is the Feast hamper. This one is filled to the brim with Aldi's 'Specially selected' range. In other words, their more premium treats. To name just a few, the hamper contains a brioche festive bombe (!), chocolate cranberry biscuits, stollen bites, salted caramel truffles, and Prosecco. We're sold!
The Exquisite Hamper, £99.99

The sophisticated one. The most expensive of the Aldi Christmas hamper bunch, this one is simple and refined, but all about quality. It contains the supermarkets most premium products (from their Exquisite range, don't you know). Think Vintage Christmas pudding, luxe panettone, Christmas cake, and a range of delicious boozy treats. Save this for your very best dinner party.
At the moment, the hampers are only available to buy online. But if you pre-order now, you'll bag yourself free delivery! It's all the convincing we need…
So which one will you get? Let us know in the comments!