Zoe Ball has admitted that she still struggles with guilt over the death of boyfriend Billy Yates, who committed suicide in May last year.
The presenter was aware that Billy – who worked as a cameraman on shows including Antiques Roadshow – had battled depression for several years when they started dating and says she still wonders if she could have done more to help him.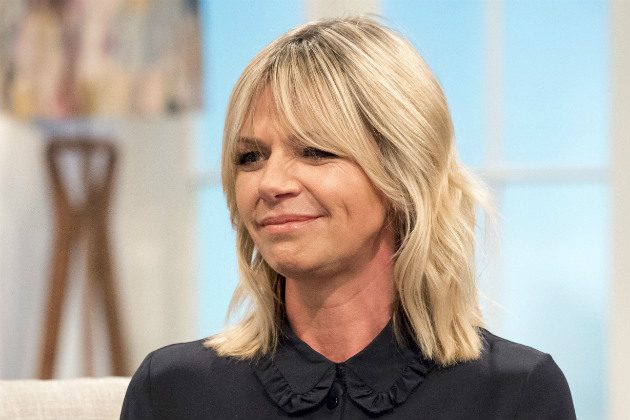 'I sometimes think, "I'm a resourceful woman, I'm a bright woman… why could I not save him?"' says Zoe, 47.
'And then I have to stop and say, "Everyone who loved him knew. None of us found an answer, none of us saved him."
'To move forward you have to accept that. Which is very difficult. But I take comfort from the fact he is no longer in pain. He struggled every day and now he is at peace. The pain has stopped for him.'
Zoe confesses that she often 'didn't know how to help' Billy, who died aged 40, and says she's still 'not sure I did the right thing'.
She also admits that Billy struggled to find help from other sources.

'From my experience with Billy, it was very difficult for him to find support,' the mum-of-two tells Radio Times. 'There is very little on offer other than anti-depressants and a bit of counselling.'
Zoe further adds: 'I knew how much pain he was in. He couldn't make sense of what was happening to him. It was almost like a change of light, you could see the pain come into his eyes.
'You wanted to say, "Come on. Stay with me, stay with me. Let's get you out of this headspace." But it was harder and harder to do that.
'To see a man like that crumble under the pressure was heartbreaking to watch.'
The Strictly Come Dancing host says of Billy's death by suicide: 'The horror is unbelievable.'
Following the tragedy Zoe has embarked on a gruelling five day cycling challenge for Sports Relief in Billy's memory, and has also filmed a documentary exploring mental health projects, which is set to air on Wednesday 21 March at 9pm on BBC One.