Former Emmerdale actress Lisa Riley has never been shy in admitting she didn't want kids. But now, after losing 12 stone and finding love, she says she is ready and is planning on having IVF at 41.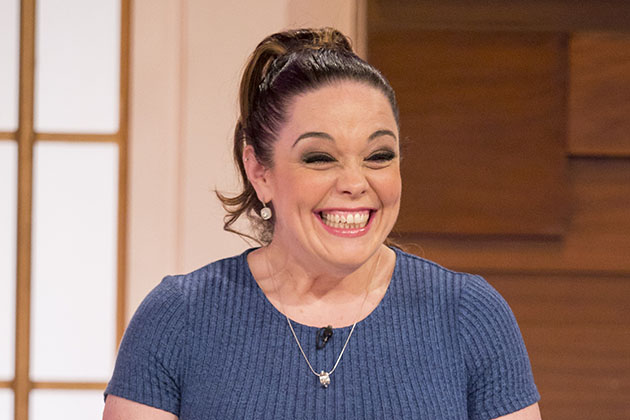 'I've decided not to live in fear,' she says. 'I want to have IVF but I'm not going to put myself through a lot of stress if it doesn't work. There are a lot of reasons why I want to have a baby: some to do with the fact I've saved myself by losing weight, but also that I'm in love for the first time in my life and he would like to have a baby if we can. I don't just think about myself any more. If we were to have a child, that would be wonderful.'
Lisa's change of heart on motherhood comes after she met and fell in love with a 'very talented and very, very lovely' musician called Al, whom she was introduced to via friends in 2014.
Talking to You magazine, Lisa says the wheels are in motion for her baby plans as she has already met with a fertility specialist.
Since losing her mother and both grandmothers to cancer (her mother Cath was diagnosed with breast cancer in 2000 and died in 2012), Lisa had sworn she would never have a baby because she couldn't take the risk of leaving her child without a mother if she, too, fell victim to the disease.
But now, with life taking a new turn she has decided to give it a shot.
Over the past two years the actress has lost more than half her body-weight shrinking from a size 28 to a size 12.

She did it by completely changing the way she eats and exercising. She has also undergone two rounds of surgery (in February last year) to remove excess skin from her stomach, legs and arms.
'I cannot even begin to explain how it feels to be me at the moment,' she told You. 'I've spent a lifetime walking into photo studios – often alongside other actresses – and having to walk past rows of cute little frocks. Then I'd come to my rail, which would have about three big smock dresses hanging there. Now I feel thrilled that I get to have pretty dresses hanging on rails for me. But it's more than that. I feel I have become the 'me' I always wanted to be. I have a life and a career that has completely changed and so much of it is down to me taking control of myself and losing weight.'
Good on you, Lisa. You look incredible!