Lisa Riley has battled her body issues over the years but she left fans in hysterics with her honesty about this common dilemma.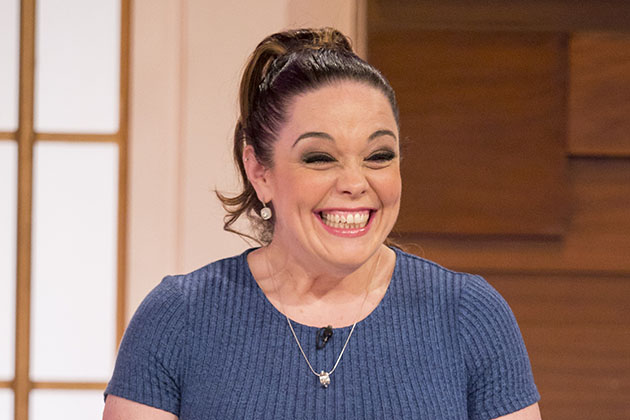 The 41-year-old, who is a guest panelist on ITVs Loose Women, didn't hold back on social media when she shared her most revealing beauty method with her 77.4k followers.
She uploaded a photo of her dealing with her upper lip hair growth, and was honest about how she combats the beauty dilemma, wearing nothing but a towel on her head, she wrote, "Some things just HAVE to be done!!!!! we don't want anything shining through in this hot weather!! come on girls you know what I'm taking about #funny #toplip#jolen #joysofgettingolder #laughing#stilllaughing hopefully THIS has made you all smile on this STUNNING DAY!!!"
And fans were quick to praise the star for her honesty.
One wrote, "Yay! Real girls! I hesitate to say but i'm like Linda & have to pluck! The shame of it all! #menopause " another wrote, "You have got to be the most real down to earth celebrity …. brilliant x" and a third added, "AT THE AGE OF 44 I CAN HONESLTY SAY I HAVE EVER OR WOULD NEVER DO THAT JUST WEIRD MEN SHAVE NOT WOMEN."
But despite the white stuff resembling shaving cream, it's understood Lisa was using the Jolen bleach cream, to dye her hairs blonde rather than remove them.
In March Lisa debuted her new blonde with a mix of copper and chestnut hair colour. She uploaded a snap of her new look to her social media, which she captioned, "All done… All finished!! I love, love, love all my new colours, blondes, coppers, chesnuts!! Gone warmer and warmer!! Thanks Alex… he knows he is a LEGEND. Without ANY makeup on as well!!!"
And with her clothing collection Just be You, it's good to see Lisa is certainly sticking to that motto and being herself as fans are loving it.