After facing backlash about her parenting decisions, Tamara Ecclestone has revealed that she will stop breastfeeding her daughter Sophia in a few months time.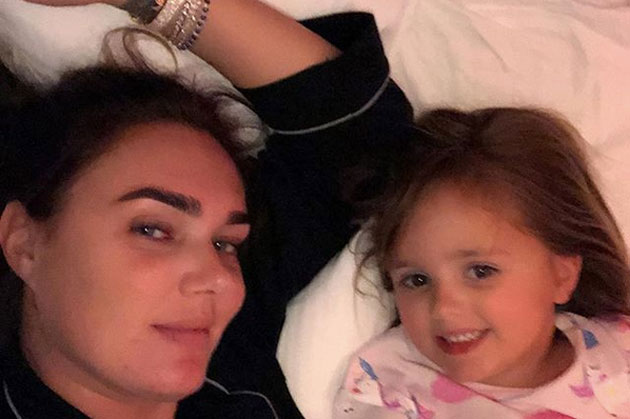 The billionaire heiress, 34, has previously defended her choice to breastfeed her child past a certain age, but she has now admitted that she wants to wean four-year-old Sophia off the habit by the time she turns four and a half in September.
In a candid interview on the Is It Just Me? podcast, Tamara told host Jo Elvin that she still breastfeeds Sophia "three or four times a week" at night to help her fall asleep.
Tamara, who is married to Jay Rutland, explained on the podcast: "I think the end is pretty close because now it's something that's just at night times and it's not even every night.
"It's when she's really tired – a comfort thing – or when she's maybe a bit under the weather."
"I definitely think that, probably after the summer, she'll be done," she added.
Tamara admitted in the interview that she felt breastfeeding was "very natural" and helped her and Sophia connect.
"It's very natural and I don't feel like it's been forced or it's abrupt," Tamara explained. "I feel completely ready and I think that it's because it's her decision.
"It's the end of something that's been such a big part of our lives."
Tamara has previously come under fire for breastfeeding her daughter, but hasn't been bothered by critics.
"I don't mind being abused for something that I think is the right thing," she said.
"Sometimes in life you've got to just stand up for what you believe in because not enough people do that."
Last year, the mum-of-one sparked a parenting debate after revealing to the world that she still breastfed her daughter, then 3, on her TV show Tamara's World.