Katie Piper has emotionally broken her silence after it was revealed that the man who attacked her with acid will be released from prison.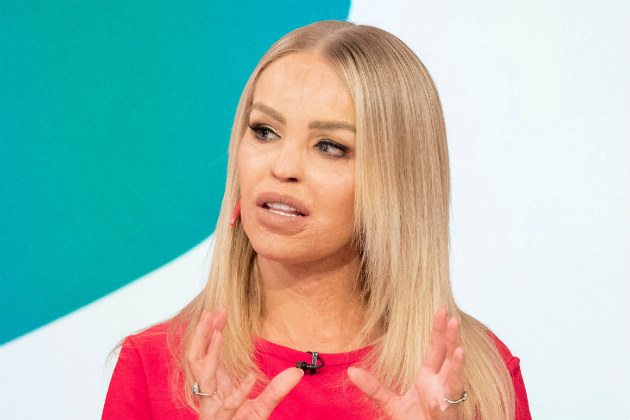 Stefan Sylvestre, 30, was given a life sentence in 2009 after he hurled the substance over Katie, 34, the previous year in an assault arranged by her ex-boyfriend Daniel Lynch and was told he'd have to serve a minimum of six years before being eligible for parole.
Now though the Parole Board have decided to release him following nine years in jail.
Katie – who was left with horrific injuries after the attack – has admitted that rehearsing for Strictly Come Dancing has helped to distract her from the tough news.

"This is a really difficult time for me. I am trying to come to terms with the decision and this is something I need to deal with," the mum-of-two said in a statement to her instagram fans.
"Over the past two weeks Strictly has already given me such a welcome and positive distraction from my past.
"Whilst there is never a good time to hear this news, I am glad I have this new journey to concentrate on."
Katie has received countless messages of support from her followers since the news, with one commenting: "I can't believe this is actually happening. Please know that we all got your back, you're such a strong, inspirational and beautiful human. So proud of you"
"I can't even begin to imagine how much this is torturing you. Strictly will see you through," another said, whilst one added: "You stay as strong as ever. You're an incredible woman and I can't wait to see your dancing"
The Parole Board have revealed that they came to the decision following an oral hearing and said that Katie read out statements in person.
"The panel took full account of the content of these statements and the supporting documentation," a summary read.

They came to the conclusion that several factors reduced Sylvestre's risk of causing serious harm in the future.
Katie recently admitted that the health problems she had suffered as a result of the acid attack – including restricted vision in her left eye and a tug of scar tissue which prevents her from fully moving her head – were making her Strictly training a bit more difficult.
"Everyone will be like, 'Why's she pulling that funny face?' and I'll be like, 'No, that's my face!' she told The Mirror.
"I'm like an elephant with no rhythm. When I was practising I was stamping on feet and banging into people.
"I'll just have to work really hard at the training."