The time is almost nigh, and a new series of Strictly Come Dancing is officially underway!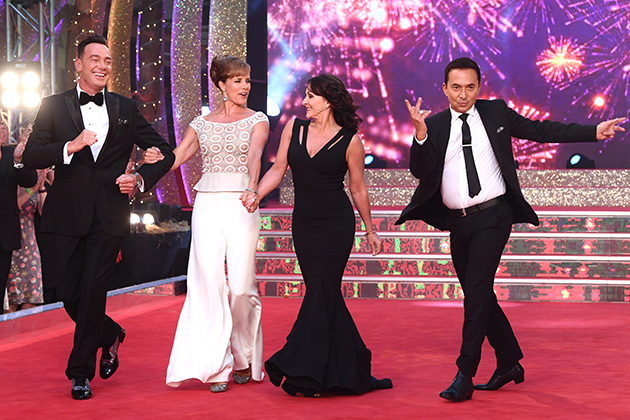 With the full line-up finally confirmed, its very nearly time to get into full blown Strictly Come Dancing mode.
And it would appear we're not the only ones setting up for the new season – as the Strictly professional dancers and the star-studded celebrity cast have finally united for their very first dance rehearsal together!
On Tuesday, the official Strictly Instagram account released a series of videos which show all 15 couples limbering up for their first few weeks as part of the ballroom gang.
In the first snap posted to the Strictly story, ballroom host Claudia Winkleman tells the camera that the celebs are about to meet their partners for the first time – and they're feeling the pressure.
Claudia explains, "So they're here, the cast – they are about to meet their pros. They are quite nervous. Tess is over there looking after them."

In a following snap, Katie Piper and Stacey Dooley pose for the camera as Stacey shares, "Its day one of rehearsals, we're both feeling very nervous but we've got it".

In the next video, the professional dancers can be seen running to go and meet their potential new partner – and its fair to say they're a little bit excited…

In the next snap, the Strictly professionals meet and greet with their new dance mates as the cast all huddle in a massive group for initial introductions.

However, it was back to business as usual very shortly after – as the Strictly cast are then seen warming up ready for their first day on the job.

Strictly is expected to officially kick off sometime in early September.
However, the taping of the Strictly Come Dancing launch show, which pairs the celebrity contestants with their professional dance partners, is usually recorded in advance – and will be happening very, very soon.
Dancing shoes at the ready!