Kensington Palace have confirmed who will be the bridesmaids and page boys at Prince Harry and Meghan Markle's Royal Wedding.
Of course, Prince George and Princess Charlotte are on the list, but eagle eyes fans have noticed a very strange coincidence about two of the bridesmaids on Meghan's side.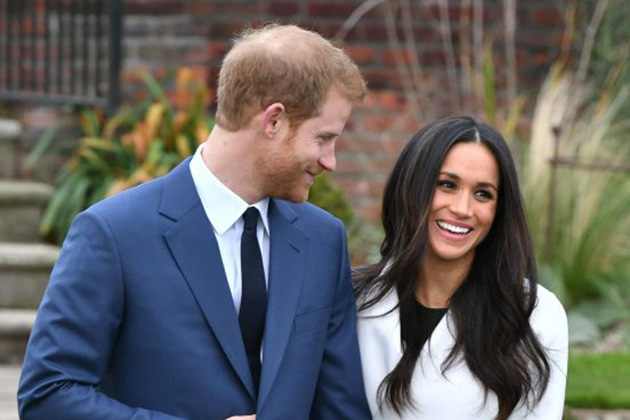 The palace announced the news on Twitter on Wednesday 16 May but can you spot the slightly spooky thing? Here's the list:

Both of Meghan's goddaughters have the surname of 'Litt'.
As in Louis Litt. As in the man who's Rachel's (AKA Meghan's) boss and mentor in her hit US TV show Suits.

What a strange coincidence, right? And it's not just us who think that…
In fact, it's not the first time Suits fans have sparked conspiracy theories surrounding Meghan and Harry's romance. When Prince Louis was born, fans also went into overdrive then too.
So, is just a weird coincidence or is there more to it than meets the eye?
Well, both Remil and Rylan Litt are the daughters of Meghan's best friend Benita Litt. Benita runs her own brand agency under her name where she helps others to start their businesses. Her and Meghan are so close that in 2016 she spent Christmas with Benita, her husband Darren. So sadly, we have to confirm that the little girls aren't anything to do with the fictional character of Louis. Shame.
In term of the page boys, things aren't so creepy. The list includes Prince George and Prince Harry's godson.

Sadly, in the week running up to the big day things haven't been plain sailing for Meghan and Harry due to her dad, Thomas, being taken ill and requiring emergency heart surgery following cardiac attack. 
He was due to walk her down the aisle at Windsor Castle, but then he pulled out due to medical reasons.
It has neither been confirmed or denied as to whether he will make it to the UK in time for the ceremony at 12pm on Saturday.

Meghan's mum, however, has been seen arriving in London and it's thought she will meet the royal family in the next few days.
The good news it that Louis Litt will also be at the ceremony as it's been reported the actor who plays him, Rick Hoffman, has received an invite.
We're also hoping Harvey Spector will arrive too as that man KNOWS how to work a suit!