This Morning presenter Ruth Langsford left her fans wondering recently, as she took a prolonged break from posting on her social media accounts.

The 58-year-old is usually very active on her Twitter and Instagram pages, posting regular updates on her home life and work life.
Recently, she's been updating fans almost every day, on a brand new fitness challenge she's undertaken with her personal trainer Frank, to complete 15 minutes of exercise a day.
But followers of the star were left uncertain after Ruth had failed to post anything since the 18th April, meaning she'd taken over a week off of her social media.
In a video, Ruth explained. She said to her followers, "Hello, long time no speak. Let me explain.
"Last week, Eamonn and I went to Vegas for a week filming for our new Channel 5 series, How the Other Half Live, coming soon."
She continued, "But the night before we went, I did my back in getting my suitcase out of the loft.
"I don't know what I did, but it was very painful. And a ten-hour flight didn't help! I had to see a chiropractor when we were over in Vegas."
She explained then that she hasn't been keeping up with her 'Fit With Frank' routine, which she had earlier encouraged fans to take part in too.
Ruth Langsford said, "Consequently I haven't taken part in my Fit with Frank workouts because I didn't want to make it worse. So I am a week behind you all."
The presenting star also explained that she had opted for a more gentle exercise that day – walking her beloved dog, Maggie.
She revealed, "I'm just walking, gently, trying to hold my core and trying not to hurt my back. But hopefully now, I'm on the mend."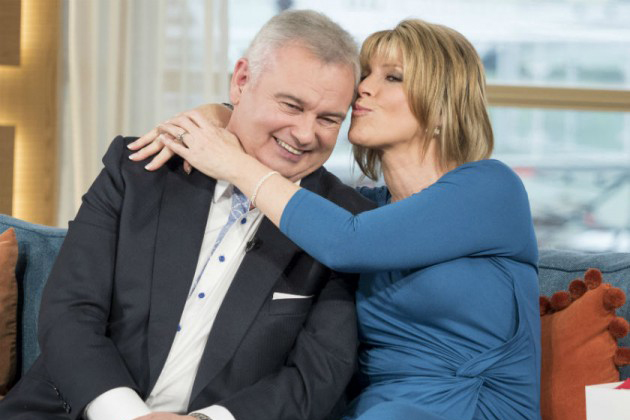 Sounds like it's been a painful few days for the Loose Women presenter! Following her revelation, Ruth's fans were quick to send their well-wishes to her in the comments section of the video.
One wrote, 'Oh…hope you get better soon Ruth. Sounds awful!!", while another said, "Best wishes for a speedy recovery from one sufferer to another. Xx'
Some other Instagram users offered up some of their sage advice to Ruth, in order to help heal her painful back. One commented, 'Take it easy and don't over work that back'
While another offered up some practical wisdom, writing, 'Both heat and ice packs will help – and arnica/ SBC do a great gel of arnica. I so know how you feel. Big hug 😘'
We're wishing Ruth a speedy recovery.