Ruth Langsford has treated fans to a look at her glamorous makeover ahead of a very special TV appearance.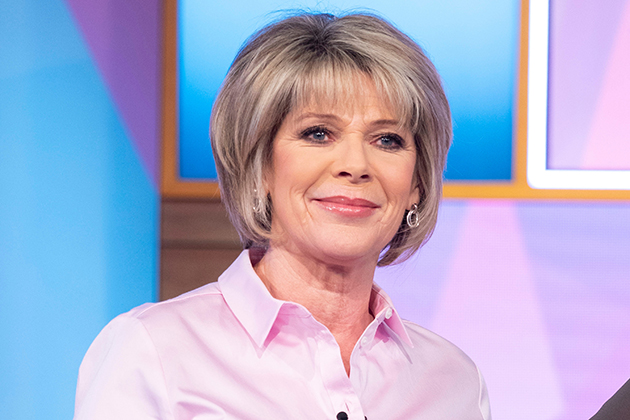 The Loose Women panelist, is currently gearing up to present a segment of QVC to showcase her fashion line today and she's been busy getting camera-ready.
Taking to Instagram, 58-year-old Ruth shared a behind-the-scenes snap where she can be seen getting some finishing touches by her style team.
With Ruth looking very happy with her new look, hairdresser Patrick Wilson is perfectly blow-drying her locks, while makeup artist Sandy Macfarlane is applying some powder her face.
Read More: Ruth Langsford reveals why she felt 'rejected' by Strictly pros after the show ended
The This Morning favourite then went on the share a second clip, this time putting on some last minute fake tan and a spritz of hairspray before the cameras started rolling.
This comes it was revealed yesterday that Ruth and husband Eamonn Holmes will be presenting an extra edition of This Morning every Sunday.
ITV host Phillip Schofield told viewers, "We have an exciting announcement to make for Sunday mornings, with a weekend episode of This Morning.
"Eamonn and Ruth will be taking you through the highlights of This Morning from that week with some exclusive guests and lots of weekend treats thrown in for good measure."

Before co-star Holly Willoughby said, "It's official, we'll be going on the telly six days a week. Lazy Sunday mornings couldn't get any better."
Eamonn, 59, added in a statement, "We'll be there on Sundays to put the cherry on top of your best This Morning bits of the week.

"Not only will anything you've missed be featured, Ruth and I will also be adding our own fresh content that you won't have seen."
To which Ruth added, "Stay in your pyjamas, put your feet up and enjoy a Sunday on This Morning with us!"
The first weekend show is due to air January 20, and we can't wait!