Ruth Langsford suffered a nasty fall when she left the Epsom Races Derby with her husband Eamonn Holmes.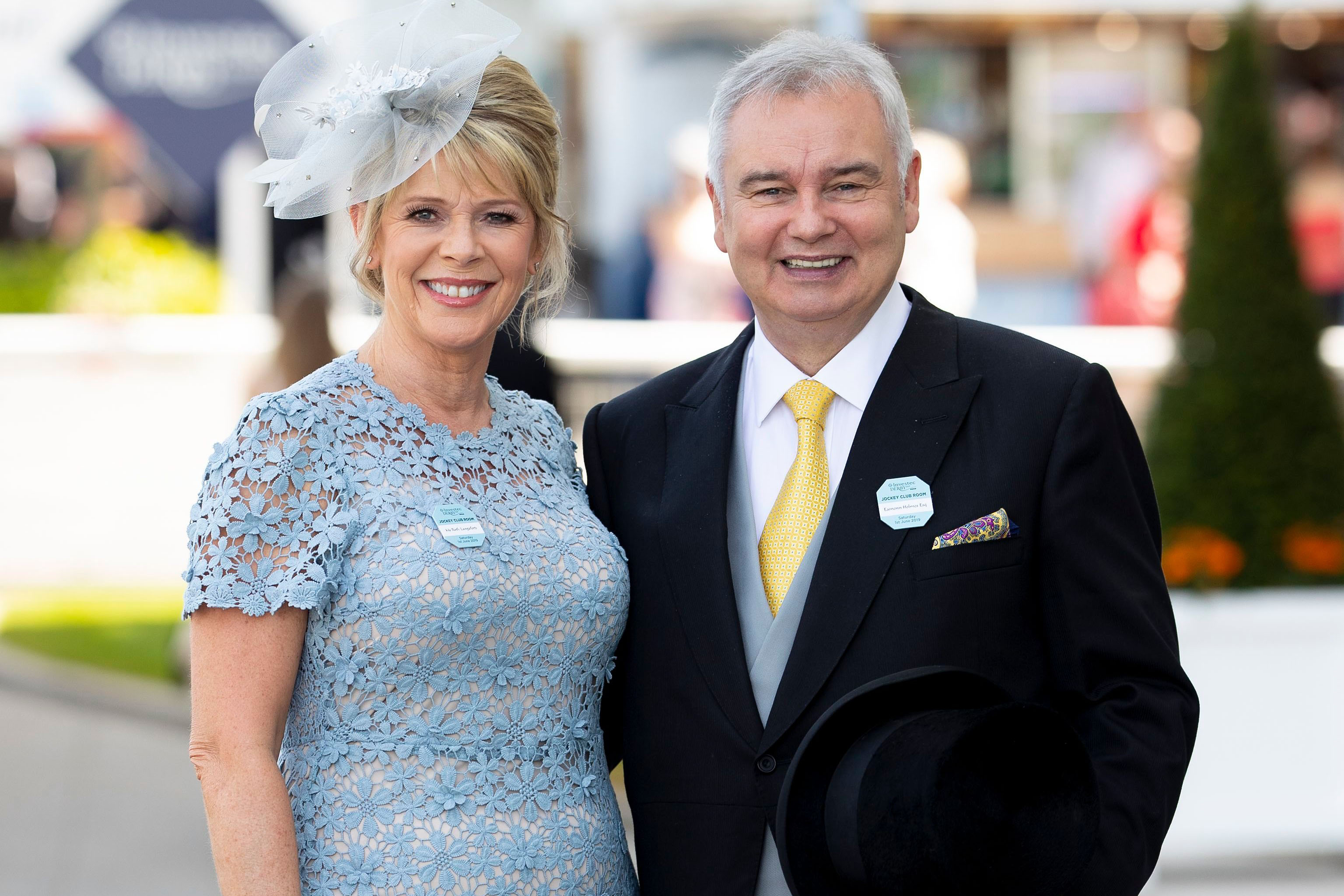 The 59-year-old This Morning presenter shared photos of her injury on Instagram, where she'd taken a close-up photograph of her badly bruised and scratched knees.
The post read, ''So….wonderful day at the Derby until I fell over on my way out! Ouch! Before you ask…I WASN'T drunk!! #fallingover #embarrassing."
This was a stark contrast to her earlier photo, where she and Eamonn were all dressed up and posing for the camera.
Ruth opted for a Michael Kors blue lace dress and metallic Jimmy Choo heels, whilst Eamonn wore the classic black tails with a pale yellow tie and pocket square.
Lots of Ruth's followers flocked to her comments section, with Eamonn himself writing, "Poor you ….I'll kiss them better darling 😘." How cute!
Loose Women co-star Andrea McLean offered sympathy for Ruth by writing, "Oh no! That looks very sore x," and Denise Welch agreed saying, "Oooo I can feel the sting!!! Much love."
MORE: Prince George surprises supermarket workers with this adorable gesture
Love Island runner-up Laura Anderson offered up some advice to Ruth, writing, "Omg Ruth. Hope you're alright, pop some Savlon on after a hot bath."
Some of Ruth's fans sympathised with her clumsiness, with one user writing, "Ouch – hope it's not too sore. I fell over 1 1/2 hours before my daughter's wedding last week – no idea how it happened."
Another agreed, saying, "Feel for you – I've done the same this week and I'm still suffering 😰 bless you Ruth."
MORE: Joe Swash targeted by trolls after sharing picture of two sons
Despite Ruth's unfortunate accident, it seemed the couple still had a great time at the races. They were in great company too, with many famous faces stepping out in style at Epsom.
Also in attendance were former racing driver Jodie Kidd and Good Morning Britain presenter Charlotte Hawkins, who both looked incredibly glamorous at the racecourse.
FROM: Our sister site, Woman&Home.