It was meant to be a simple game of It's Behind You…
Ruth Langsford and Eamonn Holmes were forced to apologise to viewers after a game of It's Behind You went disastrously wrong on Monday's This Morning.

Viewers were left outraged after a technical blunder meant that Ruth and Eamonn were unable to hear callers as they described famous faces on the screen for a cash prize.
While Ruth and Eamonn looked uncomfortable with the situation, Eamonn still managed to crack a joke, telling those watching at home, "I suspect you'll be seeing this for many years to come on It'll Be Alright on the Night.".
But some viewers failed to see the funny side, with many venting their frustration on Twitter.
One said, "The technical difficulties on #thismorning sum up a Monday morning."
Another added, "Oh ffs scrap this game. Its painful to watch #Thismorning."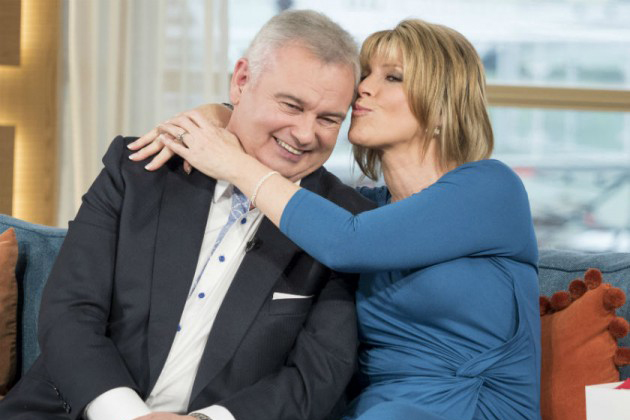 And a third moaned, "This is just embarrassing to watch."
Some though sympathised with Ruth and Eamonn and praised their efforts at handling at the awkward situation.
One said, "This is absolutely brilliant car crash TV at its finest, well done @RuthieeL and @EamonnHolmes for carrying on like absolute troopers #thismorning."
And another added, "Well this has definitely brightened up my day, Proper car crash!!! #thismorning."

As the game finally came to an end, Ruth said, "We're out of time on this item. What a shame, I was enjoying it so much.
"Well done to our callers. You did well even though we couldn't hear much of what you were saying so we're lucky we got you anything at all. Our fault not yours."
But Eamonn wasn't willing to take the blame for the technical blunder, blaming those working hard behind the scenes, he said," When we say ours, it's not our fault. It's the gallery. I'm not going down on this one."