For years Richard Madeley and Judy Finnigan have been joined at the hip. If they weren't working together or raising their family, they were spending their summers by each other's side in France. But that's about to change.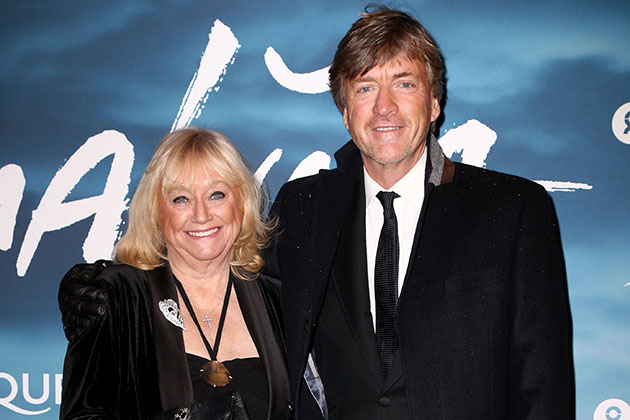 After proving to be a hit on GMB last summer, Richard is being lined up to cover all of Piers Morgan's holidays – leaving Judy on her own. And, Woman can exclusively reveal that the 70-year-old, who famously 'quit' showbiz last year for health reasons – is far from happy with Richard's decision to put his career over their marriage, again.Could this prove to be the final straw for his 'long-suffering' wife?
A new chapter
According to a TV insider, Richard, 62, 'polls really well with viewers' and seems to get a 'big social media response whenever he's on', so it's no surprise that ITV bosses have snapped him up as a 'regular member of the GMB family' over the summer – much to Judy's dismay.
'She understands that Richard feels compelled to work,' explains our well-placed source. 'But Judy is pretty ticked off that he's taken a job that means she's robbed of her favourite time of the year – spending summer in France together.' While she can accept him covering a couple of Radio 2 shifts, GMB is a different kettle of fish.
'Breakfast show hours are incredibly antisocial,' our insider adds. 'The rest of your life goes on hold and it impacts on everyone around you. Judy will almost be living a different life to Richard.'

Putting work first
After four decades in the business, Judy is keen for the couple to embrace the quiet life. With most of their early TV work forcing them to spend time in London, Richard and Judy's holiday home in Cornwall quickly became 
a 'spiritual' retreat for the couple.
If they're not in Cornwall – which Judy describes as 'calming and enabling' – the couple frequent Saint-Paul-de-Vence in France, where they have 
a third home.
'We try to base ourselves there for most of the summer, from June to September, but work sometimes calls us back early,' Judy explained previously. Which is exactly what is set to happen this year, as Richard's GMB stint will see the couple separated for weeks on end.
Summers in France are 'sacrosanct' for Judy, which is why she's so 
upset that Richard is sidelining it 
for the sake of the limelight.
'Judy is never happier than when they're pottering around a French market, completely anonymous 
and with no appointments in the 
diary,' says our source.
'She's worked hard all her life and wants to enjoy retirement.'

A Quiet life
Unlike Richard, who still loves to dabble in TV work – 'constantly waiting for the next call' – Judy would never return to the small screen, even branding it 'silly' and 'trivial'. As our insider explains, 'Judy is tired of the showbiz nonsense. She's got broadcasting in her blood, but she's totally over the other stuff that comes with it. To be brutally honest, she hates it when people recognise 
her in the street.'

Worlds apart
With Judy vowing to 'never go back' 
to the spotlight and Richard unable to 'bear the thought of retirement', it's 
clear the couple want separate things. 'Richard will take any opportunity 
to be on telly and Judy has no say in it,' our insider reveals.
While she's used to Richard's work ethic, his latest venture feels different to Judy, as it is set to have a dramatic impact on their family life. Our source says, 'Richard's answer will be that Judy can go to France on her own, 
but that's not an option for her.'
Although it's clear Judy is at the end of her tether, she's not about to give up on their 32-year marriage. 'For all his faults, Richard is still the man she loves and she wants to spend time with him. Summer holidays aren't the same without him.' But while Richard pursues his career and Judy has eased into retirement, it's clear they are worlds apart.