A graphic designer has sent fans wild after painting a picture of the late Princess Diana meeting her daughters-in-law Meghan Markle and Kate Middleton following the Royal Wedding.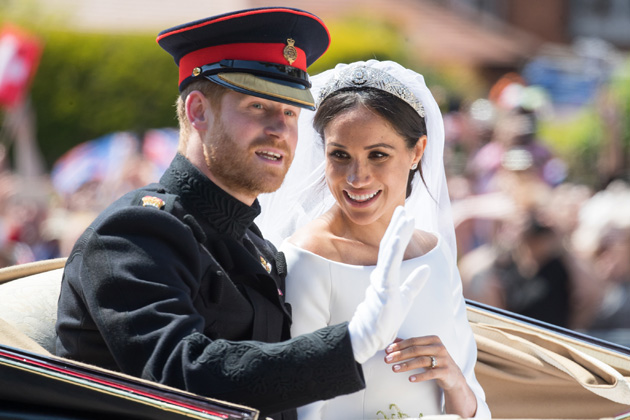 Autumn Ying paid tribute to the mother of Prince Harry and Prince William in two stunning images she shared on Instagram, which sees the late Princess posing alongside Meghan and Kate in their respective wedding gowns.
Captioning the first image, Autumn said, "While Princess Diana won't get to see both her daughters-in-law in reality, I'm thinking of visualising this scene as a touching tribute to the late mother of Prince William and Prince Harry," Ying captioned one of her paintings.
In the second image, Meghan holds hands with her mother-in-law while Kate's daughter, Princess Charlotte stands in front of her mum looking just as adorable as she does in real life.
The caption reads, "In that fleeting time together with you, I found love of a lifetime. Here comes the joyful version of the royal family which I would like to express the family bonding that's precious…"
MORE: Here's what Prince Harry whispered in Meghan Markle's ear at the altar
Fans couldn't believe the likeness Autumn captured of the three royals, with many commenting the images brought 'tears' to their eyes.
One said: 'This brought tears to my eyes and gave me chills. Simply perfect.'
Another added: 'There is nothing more beautiful. What a wonderful tribute….'

A third said: 'I love this picture and yes it would be a great tribute to Princess Di and her 2 sons and 2 daughter in laws. I love this so much'.
A fourth added: 'This is beautiful! What a lovely, poignant, tribute. I remember the day Diana died, and the pain that spread around the world. This is so lovely to see!'
While it was undoubtedly tough for Harry to get married without his mother present, he and his new wife did honour her in a subtle tribute in the official Royal Wedding photos.
The couple also included tributes to Harry's mum throughout the ceremony as her favourite hymn, Guide Me, O Thou Great Redeemer was played during the service.
Meghan also included Diana's favourite flowers, forget-me-nots, in her bouquet and wore her emerald-cut aquamarine ring following the nuptials.