With pressure mounting on Harry and Meghan, the couple draft in extra support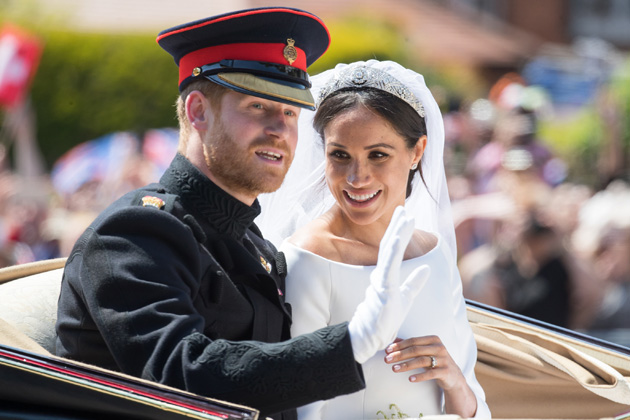 The first few months of married life have been turbulent for the new Duchess of Sussex. And now, 
after months of feeling 'pangs of loneliness and homesickness' as her father continues to humiliate her in the press, Meghan is moving her mum Doria Ragland across the pond to be closer.
While welcoming his mother-in-law into their home could impact their relationship, Harry, 33, is keen to do whatever it takes to help Meghan, 37, feel settled.
'Harry is being so supportive,' explains our insider. 'But it's clear even to him that Meghan just wants her mother around, which is why he's agreed to move her into Nottingham Cottage for a while.'
So what does the impending arrival of Meghan's mum Doria really mean for 
the newlyweds?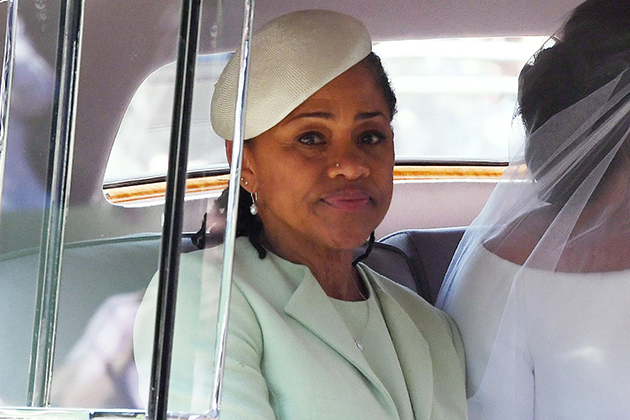 DESPERATE MEASURES
Meghan can't keep up appearances for much longer and is even 'worried she'll start getting snappy with Harry,' according to our insider.
With her father Thomas Markle and half-sister Samantha causing the Duchess an unprecedented amount of negative attention, Meghan is starting to 'seriously struggle'.
READ MORE: HARRY BEGS MEGHAN TO ACT LIKE A ROYAL
And, 'Harry wants to be able to fix things 
but he doesn't know how.' Having 
shrunk her 
circle of friends before becoming a royal, Meghan is feeling 'isolated' and 'vulnerable'.

MAKING WAY
Harry is 'desperate' to make Meghan happy and is willing to make certain sacrifices to ensure she feels settled.
'Harry currently uses the spare room as a man cave, but her mother's impending arrival means the boys' toys are being cleared to make 
way for her mum.
'Ultimately, he just wants her to be 
in the right frame of mind to be able 
to focus on their own future and starting a family,' explains our 
well-placed source.
While Harry is coming to terms with the idea of Doria moving in, Woman understands there are fears that he and his wife could start to clash over her father Thomas Markle.

It's no secret that the Duke blames the press for the death of his own mother, Princess Diana, in a tragic car accident in 1997 – and he can't hide the way he feels about Meghan's father courting the media.
Speaking about his mother's death previously, Harry said, 
'I think one of the hardest things to come to terms with is the fact that the people who chased her into the tunnel are the same people who were still taking pictures of her while she was still dying on the back seat of the car.'
Our source says, 'Harry can't stand that Thomas is being paid by the media and those paparazzi shots before the wedding were high treason in his eyes.
'While Meghan feels equally hurt by her father's actions and can't bring herself to talk to him, he will always be her father.' But could that drive a wedge between her and Harry?

MUMMY'S GIRL
Having previously likened their relationship to that of best friends, it's obvious that Meghan holds her relationship with her mother close to her heart.
Proving that they have a pretty unbreakable bond, Meghan often says she still finds, 'So much solace in her support,' so it's no surprise that's who she wants by her side right now – just like she was on her wedding day.
The 61-year-old is said to 
bring joy to everyone she meets. 'You won't be able to help it. You will look at her and you will feel joy,' Meghan once said.
But, our insider explains, 
'While Doria was keen to still 
give Harry and Meghan space 
and be there as and when Meghan needs her, Meghan 
sees it as a much more permanent set-up.'

ECHOES OF THE PAST
The pressure mounting on Meghan and Harry to keep up appearances has echoes of Harry's own 
parents' relationship.
And that, our source says, is one of Harry's greatest fears.
'He is desperate to not let history repeat itself, which is why he's willing to try anything – including inviting Doria into his home.
'What is hurting Harry the most is the fact he swore he would never put his loved ones in the same situation – and at the hands of public scrutiny – again. Yet Meghan is.
'The real tragedy is that he feels he can't protect her any more than he could his mother.'