Meghan Markle and Prince Harry have just spent their first ever Royal Christmas together, and it appears that everything went swimmingly for the adorable pair.
When asked about how their celebrations at Sandringham went, Harry admitted "It was fantastic" – aww, we couldn't be happier for you Hazza!
But it seems the celebrations didn't stop there either, as it's been revealed that the newly engaged couple skipped off to see in the New Year in sunnier climes.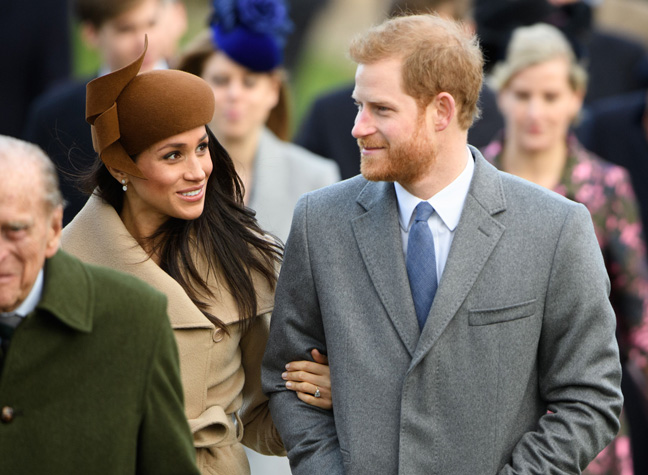 It's been reported that the day before New Year's Eve, Prince Harry whisked his bride-to-be off to none other than the French Riviera, to see in 2018.
The pair were said to have headed off on a 10am flight to Nice, where they planned to celebrate with a small group of pals.
But despite being arguably the hottest and most popular couple in the world right now, the pair travelled in remarkably low-key style.
---
Read more…
---
Reportedly, Harry and Meghan flew on a British Airways economy flight to their destination. Sources have said that the couple boarded the plane before other passengers, and headed straight to the back of the plan, so as not to be spotted.
Unfortunately, it did mean that their seats were right by the toilet. But we're sure the happy couple were far too excited about their NYE plans for that to bother them!
The couple did have ample room on the plane, taking up three economy seats between them.
And like all of us, Harry and Meghan proved that they too favour comfort over style whilst travelling. Reportedly, Harry dressed down in jeans, a jacket and a baseball cap, while Meghan also cosied up in a black beanie and minimal make-up.
While most of us are still nursing hangovers two days after the celebrations, it's said that the happy couple plan on spending several days in the sunny area of Nice, at a private residence before jetting home.
It's likely to be a welcome break and time to chill out for the couple, who are set to fully launch into wedding planning come the New Year in preparation for the big day on 18th May!