Paul Hollywood's new girlfriend has written a gushing tribute to him in which she's praised him for turning her from a "girl to a woman".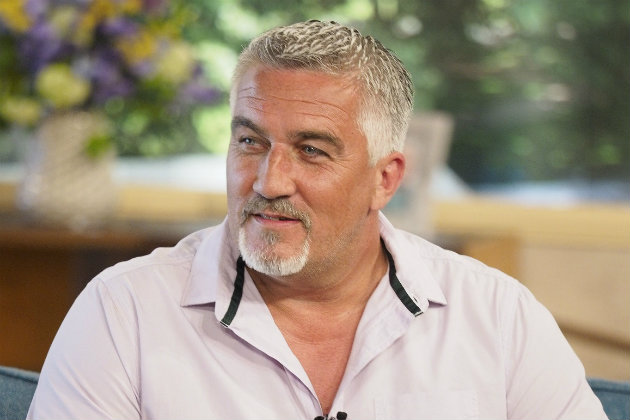 Summer Monteys-Fullam, a 22-year-old barmaid, showed her love for 52-year-old Paul in a message posted on Instagram to mark the end of 2017 and spoke of the effect he'd had on her.
In the emotional post Summer began by saying about the year gone by: "You have been amazing. You have been journey. You have been experience. You have taught me. You have shown me. You have made me."
She went on to pay tribute to her loved ones and wrote: "I can only thank the people that are close to me. Including my amazing boyfriend. You have turned me from a girl to a woman, and to a house woman. I love you so much!!!!!"

Summer – who since appears to have deleted her Instagram account – ended the passionate message with the words: "This post is not for likes but the love of my life. I am truly a lucky girl and have the best things and people and animals around me, 2018."
It comes amid reports that Paul recently whisked Summer off to Mauritius for a romantic holiday, where they stayed in a £1,000-a-night villa for ten days.
The couple had first arranged to meet in America where Paul was working before flying out to the luxury resort and, though they kept a low profile, it sounds like they seemed pretty smitten.
"They looked extremely happy together," an onlooker tells The Sun On Sunday. "Despite the age gap there was a lot of laughter and staring into each other's eyes – plus lots of tactile nudges and touches.
"Summer has clearly put a smile on his face after a difficult time in his personal life."
Paul and Summer were first linked in November following the end of the Great British Bake Off star's marriage to wife Alexandra.
They are thought to have met at his local pub where she worked as a barmaid, though Summer has reportedly since quit her job there.
Paul announced in November that he had separated from Alexandra after almost 20 years of marriage and both confirmed that their focus would be on their teenage son Josh.

The couple had previously split in 2013 when Paul admitted to having an affair with Marcela Valladolid, his co-star on the short-lived American version of GBBO.
He reunited with Alexandra several months later and said that the fling had been the "biggest mistake" of his life.
News of Paul's marriage woes came just weeks after he laughed off photos of him appearing to kiss former GBBO winner Candice Brown after the Pride of Britain Awards in London.
Both hit out at claims that it was anything more than an innocent goodbye peck, with Candice – who had recently got engaged – pointing out that they were with other people at the time so it was hardly "intimate".