Michael Bublé and his wife Luisana Lopilato will be welcoming their third child this month, and now they have revealed the sex of their unborn baby.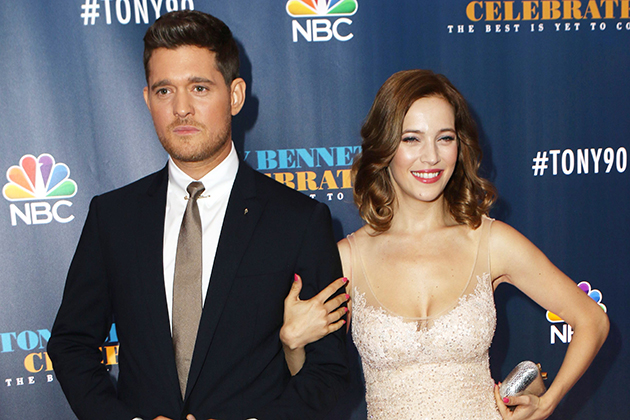 Speaking on Ireland's Today FM this week, Michael said: "I've got my first little girl coming in three weeks, and I've actually never said that before in public. I've got a daughter coming."
The 42-year-old singer and Luisana are already parents to sons Noah, four, and Elias, two.
The arrival of their baby girl comes just 12 months after little Noah fought cancer, in what the couple described as their "worst year ever".
Noah was first diagnosed with cancer in 2016, and both Michael and Luisana, 31, put their careers on hold until their eldest son made a full recovery.
Speaking late last year, Michael said: "We are so grateful to report that our son Noah has been progressing well during his treatment and the doctors are very optimistic about the future for our little boy.
"He has been brave throughout and we continue to be inspired by his courage. We thank God for the strength he has given all of us."
And in March this year, Michael finally returned to the spotlight to host the 2018 Juno Awards.
Speaking to ET Canada, he said: "Emotionally, it's been a rollercoaster. I think life sort of teaches you these hard lessons sometimes. Part of that lesson is that it allowed me to really have perspective, and to really enjoy more than I ever have in my life. I enjoy the small things."
This was also when Michael let slip that he and Luisana were expecting again, when he joked: "Oops, you did it again – my wife and I are pregnant with our number three. I love you so much, mi amor."
Michael will headline the British Summertime Festival in Hyde Park on Friday 13 July – lets just hope it doesn't clash with Luisana's due date!