She's preparing to join the Royal Family next year after her engagement to Prince Harry was revealed – so Meghan Markle will do her utmost to finally stick to her New Year's resolutions, which include ditching her 'unladylike' bad habits.
The future duchess, who spent Christmas with the royals for the first time this year, has revealed that she plans to make the same resolutions as previous years: to stop swearing and give up biting her nails.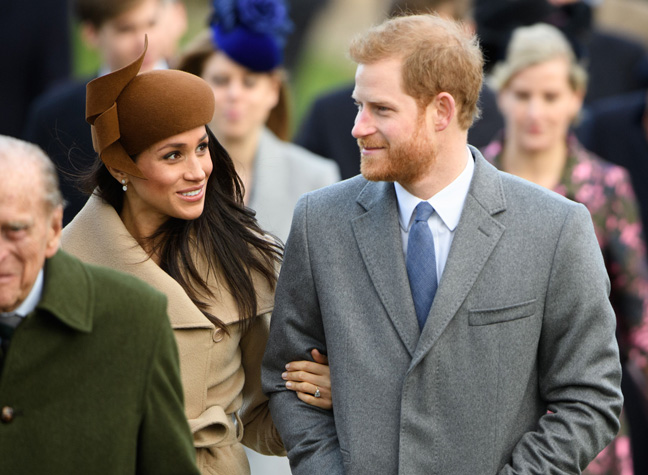 MORE: Prince Harry and Meghan Markle release adorable official engagement photos
Admitting that she swears when she is "overworked or feeling mighty cheeky after a couple of drinks" and that she chews her nails when she is stressed, especially on turbulent flights, Meghan outlined her plans on her now now defunct lifestyle website The Tig.
Writing on January 1 2016, Meghan, who shut the site down in April after three years, explained, "Stop biting my nails. Stop swearing. Re-learn French.
"These make my New Year's resolution list nearly (AKA actually every) single year.
"The swearing comes in lulls triggered by being overworked or feeling mighty cheeky after a couple drinks.

"And when it comes to the biting of the nails – well, it still happens with a turbulent flight or a stressful day. It's unladylike. But then again, so is the swearing. Dammit."
At least she managed to curb her nail biting habit to show off her engagement ring, which Harry designed himself featuring three jewels, the centrepiece of which is a diamond from Botswana.

Meghan met Harry in London in July 2016 on a blind date set up by a mutual friend.
She closed The Tig in April as her relationship with Harry became more serious, putting an end to her personal essays, beauty, fashion, food and travel tips and sparking speculation of a royal wedding.
Announcing their engagement last month, they are to wed on Saturday May 19 at St George's Chapel in Windsor Castle.
We wonder how well she'll stick to her resolutions with a huge royal wedding to plan!