Their relationship has been strained to say the least since Meghan Markle married Prince Harry, and now Thomas Markle is concerned he'll never see his daughter again.

Thomas has told pals he fears Meghan and Harry are "shot" of him after he was ridiculed for staging paparazzi pictures in exchange for money.
Having missed the wedding because of a heart attack just days before, the 73-year-old is now concerned his relationship with Meghan is "lost" for good and fears the Suits actress won't visit him at his home in Mexico.
"Thomas is heartbroken," an insider revealed. "He told her not to come when he was in hospital. He thinks that relationship is lost now."
Ever since the wedding, Thomas has brought shame on the royal family.

First, he "embarrassed" Meghan with the staged pap photos and the tell-all nature around his heart surgery, which led to Meghan releasing a statement confirming her father wouldn't be attending the wedding. She chose for Prince Charles to walk her down the aisle instead.
"Sadly, my father will not be attending our wedding. I have always cared for my father and hope he can be given the space he needs to focus on his health," the statement read.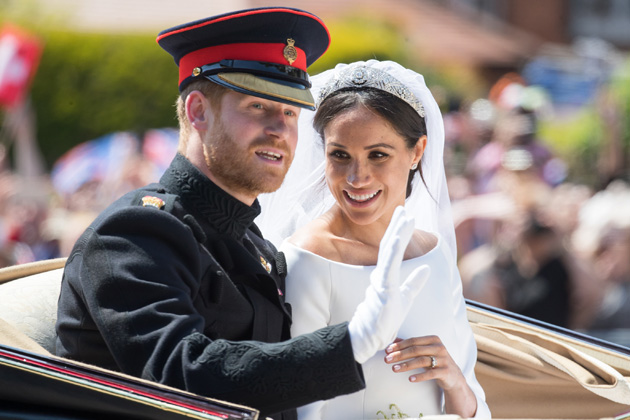 To make matters worse, Thomas has since done a 30-minute tell-all interview with Good Morning Britain, in which he issued Prince Harry with a warning.
"Harry asked for her hand over the phone and I said, 'You are a gentleman, promise me you will never raise your hand against my daughter and of course I will grant you my permission,'" he revealed in the interview.
And, according to a palace insider, Thomas's "blabbing" needs to stop if he wants to maintain a relationship with Meghan.
"Thomas is walking a fine line," the mole said. "This blabbing needs to stop if he wants to maintain any relationship with Harry and Meghan."
You've been warned, Thomas!