Days after officially joining the Royal Family, Meghan Markle has been appointed a palace aide to help initiate her into The Firm.

The Queen's assistant private secretary – Samantha Cohen – has been seconded from Buckingham Palace to Kensington Palace to teach Meghan everything she needs to know to become an effective royal.
According to a source, "It will be six months of listening. She is seeking out advice from a range of people. She is going to proceed with humility."
Meghan's mentor, 49, is said to be one of The Queen's most trusted aides, and is nicknamed "Samantha The Panther" because of her feisty and no-nonsense approach.
In fact, Samantha once reportedly refused Victoria Beckham an invite to a Buckingham Palace party celebrating 200 of the most powerful women in Britain because "being rich was not enough" for an invite.
Samantha – an Australian who joined the private office in 2001 – handed her notice in last September, but has agreed to stay on for an interim period, presumably to ease Meghan into her new role.

On the top of Samantha's agenda for Meghan will be guiding her and Prince Harry through their first year of marriage.
The married mum of three will also be on-hand to help Meghan, 36, balance her schedule, as having had a demanding schedule filming Suits in her previous life, Meghan is keen to stay busy in her life with Harry.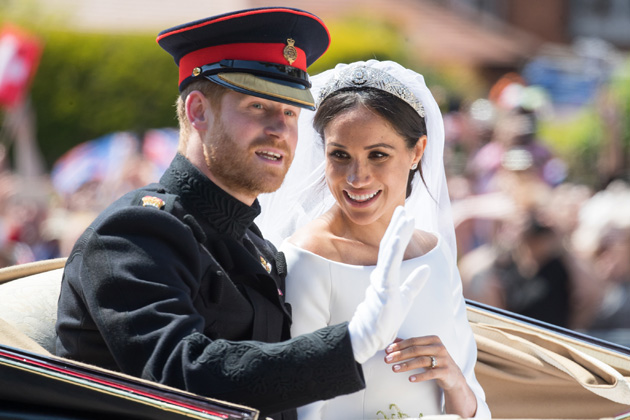 "It is not going to be quiet though," the insider explains. "It is going to be a very busy office. She has worked every day of her life. She is used to a demanding schedule."

As well as Samantha, Meghan has reportedly been confiding in Harry's father's wife – Camilla Parker Bowles – since marrying into the family on Saturday.
The pair were spotted holding hands and giggling at Prince Charles 70th birthday party earlier this week, days after Camilla said about the wedding: "It was such a lovely day. Just everything went right. We all wondered whatever would happen next and then everything went right."

It looks like Meghan has a good support network around her.