Meghan Markle's father has voiced his fears that his daughter is 'terrified' in her new role as a member of the Royal Family.
Thomas Markle admits he's concerned that Meghan – who married Prince Harry in May – is struggling to cope with the pressures of her public duties as the Duchess of Sussex as she adapts from her former life as an actress.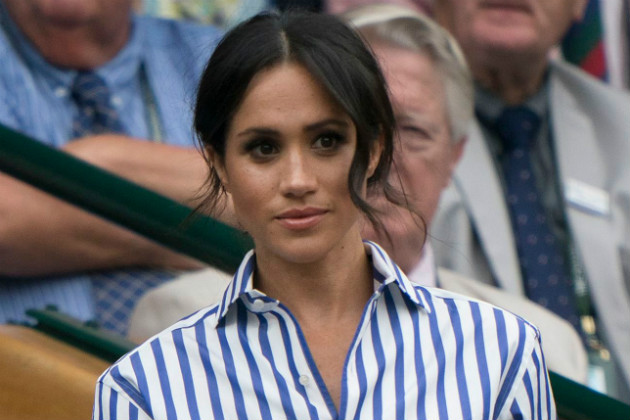 "My thing about my daughter right now is that I think she is terrified," says Thomas, 73.
"I see it in her eyes, I see it in her face and I see it in her smile. I've seen her smile for years. I know her smile. I don't like the one I'm seeing now.
"This one isn't even a stage smile – this is a pained smile.
"That might be just having a couple of bad days. I don't know. It really worries me. I think she's under too much pressure.
"There's a high price to pay to be married to that family."
Thomas is baffled by how Meghan, 36, has been dressing since becoming a Royal and thinks the family have a 'ridiculous' dress code.
"Meghan seems like something out of an old movie," he tells The Sun. "Why in 2018 are we dressing like the 1930s? Why do they have to cover their knees?"
Former Hollywood lighting director Thomas also believes that the family are freezing him out of Meghan's life after he did a controversial interview with Good Morning Britain last month.

He was also caught having staged paparazzi photos taken in the run-up to Meghan and Harry's wedding.
"I think Meghan is in deeper than I am," Mr Markle says. "I'm not blaming Harry or anyone but they are following rules that don't make sense to me.
"They are no less human than anybody else. God knows, I feel sorry for them, for not being able to show emotion.
"The reason I am being shunned is because I made a profit on the staged pictures. Anyone who makes a profit off the Royal Family becomes shunned. But I could have made well over $100,000 by just doing a talk show.
"So if I moved to London and started selling cups with my daughter's face on, would they shun me? The Royal Family is living by rules that are outdated."

Thomas was unable to walk his daughter down the aisle when she wed Harry, 33, due to undergoing heart surgery and admits that he still struggles with his emotions when anyone talks about the nuptials.
"Every time I see or hear about that wedding, I am paying for it. It's not easy," Meghan's father reveals.
"Anytime anyone comes up to me and says, 'So sorry, your daughter looked beautiful'. For the rest of my life I've got to live that down."
Despite this he says he's grateful to Prince Charles for filling that role on the day.