Yesterday, Meghan Markle made her first public visit to one of her newly announced patronages, Mayhew - an animal care centre in North London.

And whilst there, she met with staff at the centre, and another lady called Peggy, from the care home next door to the centre.
As Meghan made her way around the group, she got to Peggy, who, while shaking hands with the Duchess, said, "May God always bless you."
But as Meghan thanked her and began to move to the next person, Peggy said, "You're welcome, all the time. And you're a fat lady!"
The staff at the charity all burst out laughing, and the Duchess handled the situation perfectly, laughing and saying, "I'll take it!"
After the news was reported, many social media users explained that calling someone fat when they are pregnant is seen as a huge compliment in Afro-Carribean cultures.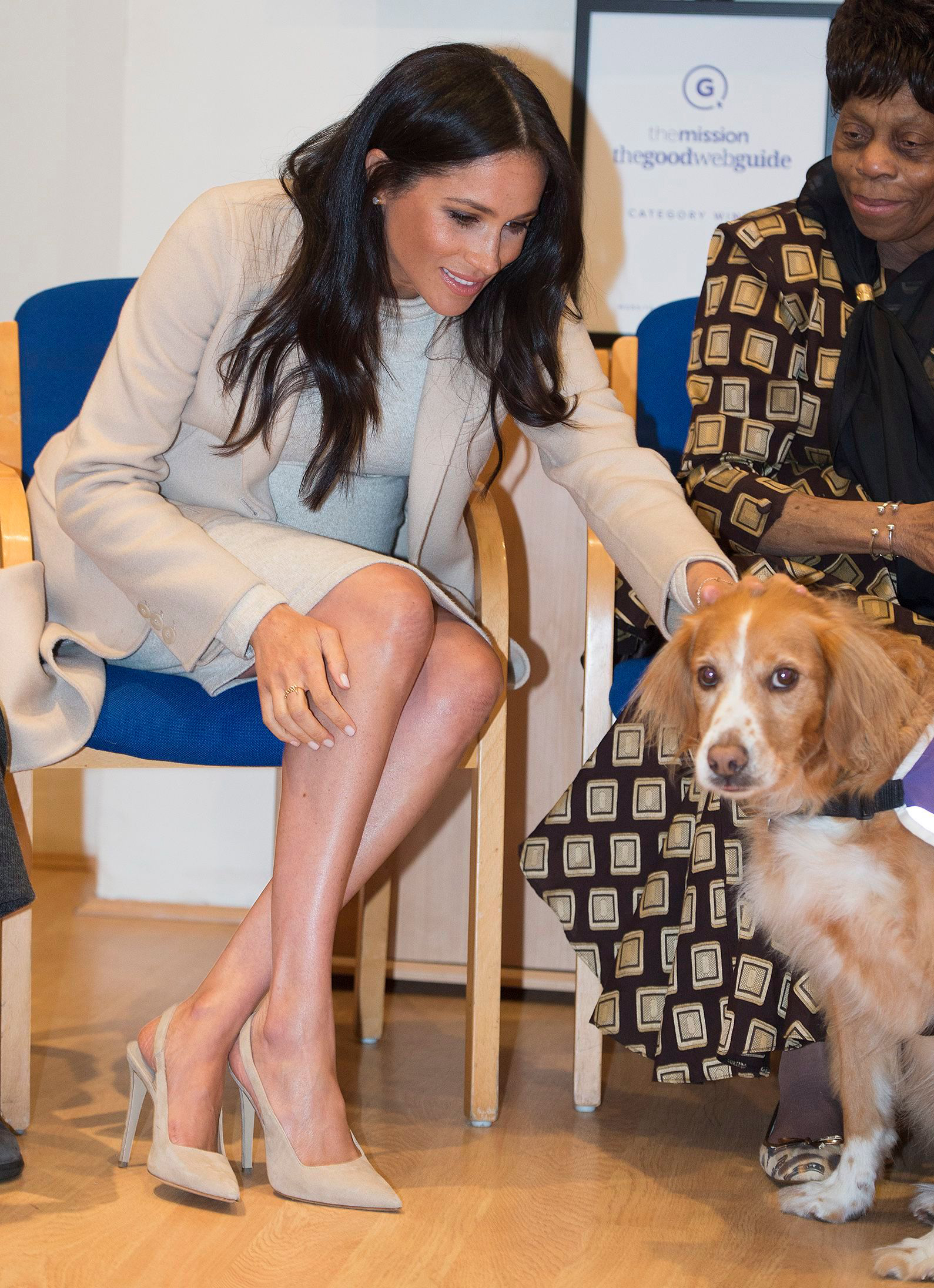 One wrote, 'It meant that Meghan is very pregnant. She meant no harm.'
While another said, 'Don't know where the speaker is from, but "fat" is among the highest compliments in many African cultures.'
Another social media user also suggested that Meghan appeared to understand the comment, saying, 'Absolutely, it's a lovely celebratory compliment from an older Caribbean lady. The beauty is that Megan understands this fully.. 😘🤗😊'
The Duchess of Sussex spent part of the afternoon touring the rest of the animal rescue centre, which helps to rehome cats and dogs in the capital.
She appeared particularly taken with one of the newer pups, a two-year-old Jack Russell Minnie – picking her up and stroking her whilst chatting to staff.
But she later confessed that she couldn't adopt her herself, admitting that she and Prince Harry have a bit too much going on at the moment! She explained, "We can't take another dog before the baby…our hands are too full!"
Meghan is the new patron of the worthwhile charity – alongside three other recently announced new roles. Kensington Palace revealed that the Duchess is now patron of Mayhew, SmartWorks, a charity helping women prepare for job interviews, the National Theatre, and the Association of Commonwealth Universities.
And it was a pretty busy day for Meghan, as later on that evening, she and husband Prince Harry headed to a premier performance of Cirque de Soleil: Totem, held in order to raise funds for the Duke's charity Sentebale.
We hope she got a chance to relax later that evening!