Twelve months after splitting from fiancé Joshua Sasse, Kylie Minogue has revealed she'll never get married.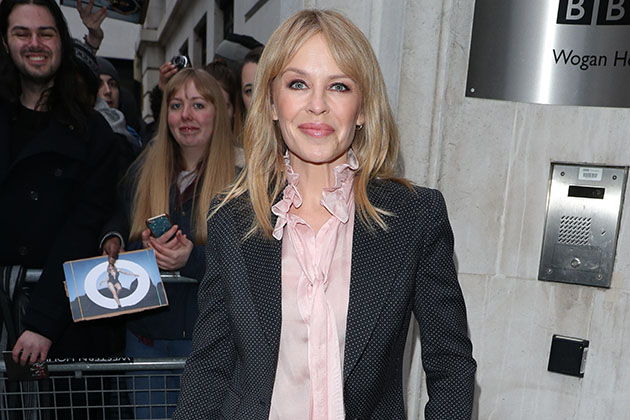 The 49-year-old has made no secret of how traumatic her split from Joshua was, and now she's confessed that being engaged felt like an 'experiment'.
She said: 'I never thought I would get married. Just going through 'being engaged' seems like an experiment, because I'd never as a girl or in all my life had a vision of getting married.
'It's not something I needed or wanted. My parents never brought me up with the idea of 'the big marriage'. I never had it as a goal.'
Despite never having marriage as a vision in life, Kylie fell head-over-heels for British actor Josh – who was 20 years her junior – in 2015, and the couple got engaged six months later.

Sadly their whirlwind romance came crashing down in 2017, when Kylie called time on their relationship and kicked him out of their home after growing suspicious of his friendship with Marta Milans.
Reflecting back on her decision to get engaged, Kylie said: 'I thought, 'Maybe I've got it all wrong and I should go for it. Maybe I should do what most of the world would do. It works for them.
'Now I'm going to stick to my previous view. I don't think marriage is for me.'
At the time of their split Kylie wished Joshua 'the best' as they 'ventured towards new horizons,' but she's since revealed that the end of their relationship meant she had to totally rebuild herself.
'You can't negotiate the downfall of your relationship carefully,' she explained. 'I did have to rebuild myself, physically and mentally a bit.'
Thankfully she's now 'turned a corner' and come out of the other side.
The unlucky-in-love star – who has previously dated the likes of Jason Donovan and Olivier Martinez – admitted: 'Sometimes it takes something like stepping out of your comfort zone, some drama like that, to shake things up.'