"Wow", "stunning", and "incredible" were just some of the words flooding Lisa Riley's feed this week as the ex-Emmerdale star launched her very first beauty range.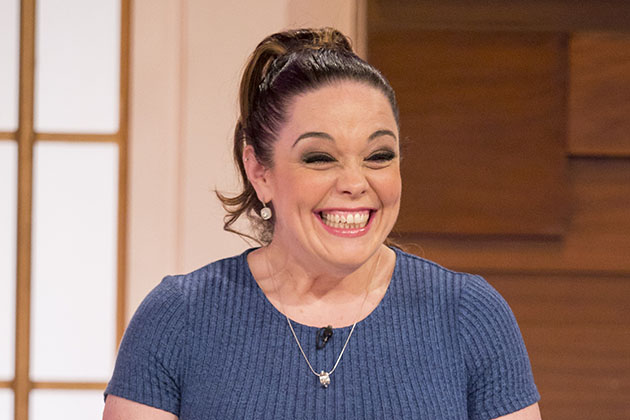 Taking to Instagram, the 41-year-old debuted a pot of her skincare range, Be Radiant, before it launches this week and she looks simply AMAZING!
And it's not just us who think so, a fair few of her 80k Instagram followers agreed too.
Soon after she posted the image of her sat casually in a arm chair her fans were replying with nothing but supportive and inspiring messages:
"Lisa, for once I am short off words, to express how much admiration I have, for all your hard work & staying power & determination," one fan wrote.
While others added: "You look amazing Lisa..well done you!", "Such an inspiration 💞 you look incredible" and "You look absolutely amazing, you must be so proud of what you have achieved."
And we couldn't agree more! She certainly looks totally different to those years when she won her heart playing Mandy Dingle.

The Loose Women panellist's new products will be sold exclusively at shopping channel Ideal World, and are designed for "girls on the go" who are wanting to look after their skin with quick results.
Captioning the image of her looking just stunning the actress wrote: "Can't BELIVE this week I will be launching my new Beauty Range…."Be Radiant" by Lisa Riley. Affordable. Great Results. Full pack, all you need!!! I can't contain my excitement!"
Products in the range include a rejuvenating neck and décolleté cream, a revitalising eye serum and a radiance day cream.
Over the past two years Lisa has been an inspiration to hundreds of people due to her incredible weight loss story. She has lost 12 stone in 18 months and has shrunk from a dress size 30 to a size 12.
On the average day Lisa will have a cup of hot water and lemon and porridge and honey for breakfast. Then, for lunch, she has butternut squash and coriander soup with oatcakes. And for dinner it's garlic and chilli cod with roasted spinach and cauliflower.
She's also completely tee-total.
Wow, Lisa! We've said it already but we'll say it again… you. look. FAB!