Tears as soulmate Jamie finds new love.

As Jamie Redknapp moves on, Louise struggles to reconcile herself to the divorce.
Just over a year ago, Louise Redknapp and husband Jamie announced they had split after 19 years of marriage. Now Woman can exclusively reveal that the mum-of-two massively regrets her decision, saying a 'midlife crisis' drove her to end her relationship.
But a source close to Louise explains that she is questioning whether she's happier on her own or craving the life she's lost.
Watching Jamie move on with model Julia Restoin Roitfeld has 'crushed' the singer and now she's wondering if it's too late to save their marriage…
Louise and Jamie's seemingly happy marriage started to unravel after Louise reached the final of Strictly Come Dancing with partner Kevin Clifton, and left the show a new woman.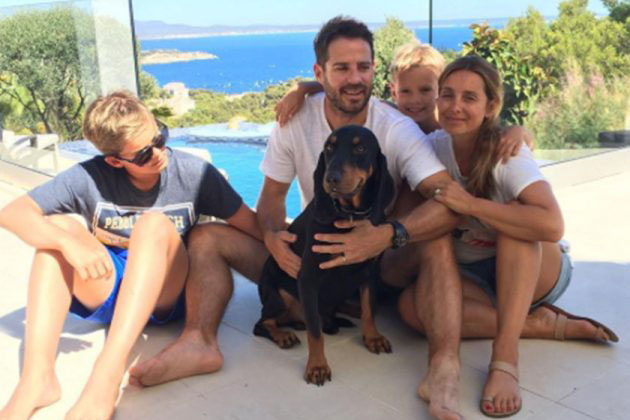 "Strictly has given me the confidence to perform again," she proudly announced, just months before calling time on their relationship.
The shock element of their split meant the couple were at the centre of a media storm, which – having come off the back of Strictly – Louise loved.
'She found the attention and being hounded by the paparazzi exciting,' our insider explains.
It wasn't until the news emerged that Jamie had moved on with Julia, 37, that the reality started to sink in for 'crushed' Louise.
"She keeps telling pals that Jamie had replaced her. And, after all those years, that truly hurts," our source says.
While the boys 'keep her going', it's her 'soulmate' Jamie she misses the most. Louise feels 'left on the shelf, helpless and vulnerable' as she watches him move on, and the realisation of what she's done has hit her like an emotional tidal wave.

At the heart of the matter is that after much soul-searching, Louise has realised she's not happier alone and has 'family envy' over what she's missing. "She wants it all back," the source reveals. "Louise never thought she'd feel like this but now she's in mourning for her marriage."
"She wants to recreate the past but knows she has no hope in doing so."
Despite admitting that she felt 'trapped' like a Stepford wife, Louise would do anything to go back to those times.
Our source says, "Louise knows she has made a big mistake and now has to learn to live with regrets."
Is it too late to salvage their relationship?
Only time will tell…