She recently dropped a whopping 12 stone, going from a size 28 to a size 12, and now former Emmerdale star Lisa Riley has got a new hair do' to match her amazing bod!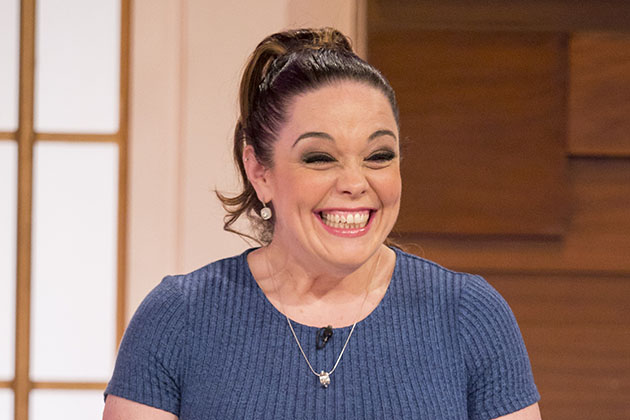 Taking to Instagram, the 41-year-old – who is most famous for playing Mandy Dingle on the ITV soap – showed off her brand new locks.
And did she look stunning or what?!
Smiling for the camera, she said: "Got more lighter streaks in my hair….who knows by July I might be FULLY BLONDE🤣🤣🤣🤣new hair ALWAYS makes you feel great!!!👏🏼👏🏼👏🏼💛💛💛"
And her new mane is already proving to be a fan favourite, with some of Lisa's 75k followers rushing to comment on the selfie.
"New hair day is the best day!!! 🙌🏻 looking beautiful as always ♥" one said.
"Looking amazing not just the new hair your skin is completely flawless x" another commented.
"Lovely, Lisa. Really suits you,' a third added.
"Your confidence is shining through, looking stunning,' one wrote.
It comes just months after the Loose Woman panelist unveiled her new slimline figure, after undergoing a major body overhaul which saw her cut out food groups, such as alcohol and pasta.

Sharing the secret of her weight loss, Lisa admitted she had not had pasta for 19 months.
"My vice is crisps – that's the one thing I find it hard to say no to," she explained.
"Alcohol was my comfort blanket. The Malbec I love would be accompanied by feel good food the next day – bread that was swimming in butter."
And after completely turning her life around, Lisa – who has always insisted that she'd never have children – now wants to start a family with her partner Al.

The couple – who met through friends in 2014 – are even meeting with a fertility specialist to discuss IVF.
Speaking in a recent interview, Lisa revealed:  "When I went in to have surgery to remove the loose flesh after I lost all my weight, the first thing that came into my head when I saw my surgeon was: 'Can I still have kids after all the surgery?' I was worried that because my skin had been cut it would no longer stretch.
"I've decided not to live in fear. I want to have IVF but I'm not going to put myself through a lot of stress if it doesn't work."
We wish you the best, Lis!