Lisa Armstrong has shut down one particularly outspoken Twitter user, after he questioned her use of her maiden name.
Lisa, who is Ant McPartlin's wife, was confronted via social media by a man who asked why hadn't taken Ant's name when they got married.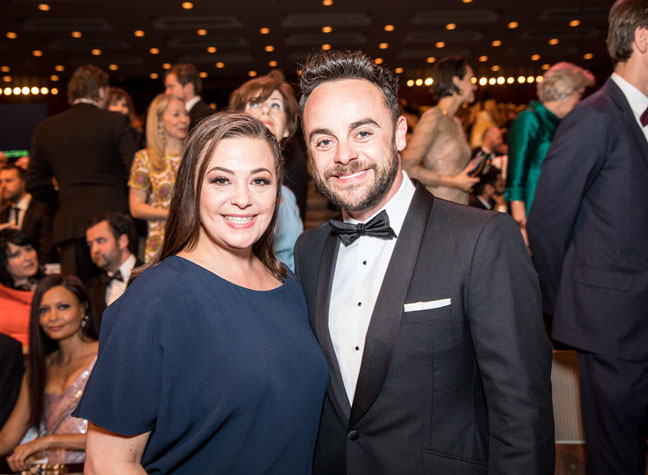 His tweet read, "Answer one question ant why don't your wife as you surname I thought when a person gets married the wife take on the husband surname."
Lisa understandably took issue with David's viewpoint, and replied with a particularly sassy response, defending her decision to stick with her maiden name in view of her successful career as a make-up artist.
She hit back, "It's called being a women with your own career David", followed by a sequence of kiss emojis.
And fans championed Lisa's response, with many commenting on the Tweet.
One fan wrote, "You tell em Lisa!", while another said, "Well done in being able to decipher such a badly written comment @lisaAmakeup and for being a strong Woman xx"
Another fan thanked Lisa for being an inspiration, while a fourth said, "just ignore that person".
Lisa's career…
She and Ant got married back in 2006, after over 10 years together.
But prior to meeting Ant, Lisa was already well on her way to a successful career in beauty.
She started off as a singer, in pop band Deuce. But shortly after, she swiftly ditched the pop career, chosing instead to focus on her make-up venture.

And she's certainly hit the big-time in beauty.
In the past, Lisa's covered the make-up for a range of hit shows, including This Morning, Britain's Got Talent, and The X Factor.
Now, she's got one of the biggest jobs in the business, as the head of make-up and hair on Strictly Come Dancing.
In fact, she regularly posts tutorials from the show on the Strictly Twitter account – her first public appearances since Ant's well-publicised troubles with drug addiction.