It's fair to say it's been a pretty tumultuous year for both Ant McPartlin and his estranged wife Lisa Armstrong.
The couple, who married back in 2006, have decided to part ways whist Ant irons out some personal issues surrounding his private life – having split up earlier in the year.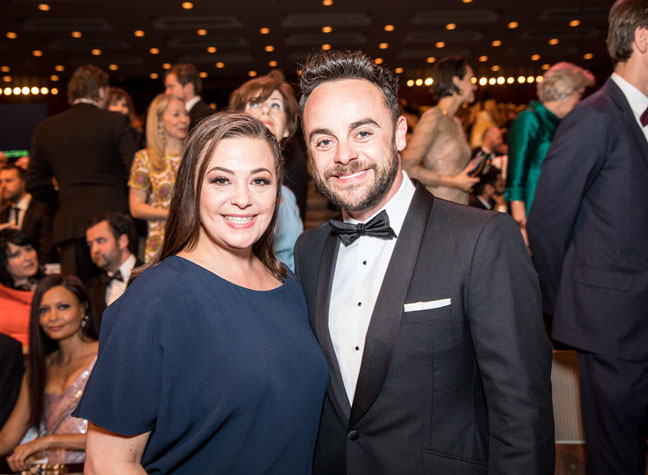 However, whilst the terms of their alleged break are yet to be divulged within the media, it would appear that Ant has begun a new relationship.
Over the weekend, it had been alluded by an unknown source that Ant has begun a relationship with his personal assistant Anne-Marie Corbett – an allegation which is entirely unconfirmed by both Ant and Anne-Marie.
A source had shared with The Sun on Sunday that, 'He's had a tough time of it, but Anne-Marie has put a smile back on his face again. She has been his rock'.
The source then added, 'Knowing someone is there for him has brought him back from the brink – It's very early days, but everyone is hoping he can put the worst year of his life behind him and find happiness again. Both of them deserve it'.
However, Ant's wife of over 13 years Lisa has taken to social media to seemingly comment on the allegations in a series of incredibly heartbreaking messages.
Initially sharing a tweet with only heartbroken emoji's, Lisa went on to suggest she was commenting on the allegations – having replied to a message reading 'If it's true I would have hoped out of respect to you that he didn't let you find out from the media…' with 'Nope. Just how you guys did x'.
In another message, a user writes: 'Im so sorry for you he was seemingly hiding someone all along  you deserve so much more than that xxx' – to which Lisa replies 'Yeah My Friend and OUR Pa who I let into OUR home'.
Loose Women's Coleen Nolan has also waded in on the matter, accusing Anne-Marie of 'violating girl code'.
Coleen told the Daily Mirror: "This is absolutely a violation of the girl code.
"It's a real betrayal and I imagine Lisa is feeling devastated and terribly angry.
"One of my sisters once dated my ex. It was really upsetting. Your friend should be there as a shoulder to cry on when a relationship ends – not to date your ex.
"It makes you ask, did they always fancy each other? You have to mourn not only your relationship but your friendship.
"In Lisa's case, Ant isn't even her ex-husband yet. They say you can't help who you fall for. Maybe sometimes, you should."
From our sister site CelebsNow. Words by Alice Perry.