As Ant moves on with his PA, Lisa Armstrong exclusively speaks out for the first time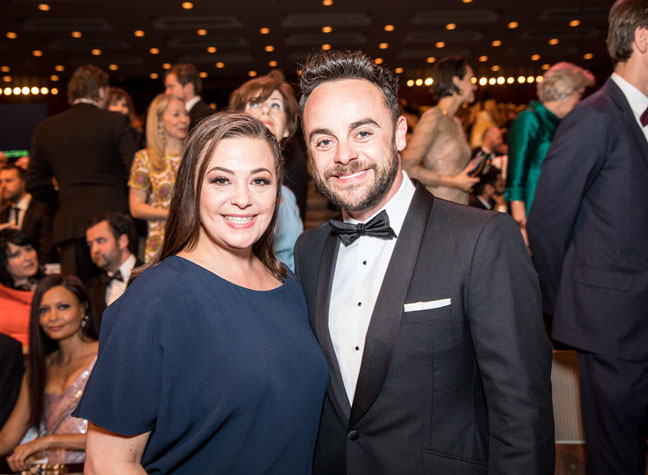 Lisa Armstrong has had a rough 2018 by anyone's standards, and has now herself admitted, "It can't get much worse!"
The Strictly Come Dancing make-
up artist's 11-year marriage to 
Ant McPartlin broke down 
in January, following his well-
publicised battle with addiction.
And now, heartbroken Lisa, 41, is having to watch as the TV presenter and his former PA, Anne-Marie Corbett, embark on a relationship – with Anne-Marie even pictured taking Lisa's beloved dog Hurley for a walk.
Now, speaking for the first time since her and Ant's split, Lisa –without her wedding and engagement rings – exclusively tells Woman how she's really been coping over the past year…
Learning to smile again
Lisa publicly hit out at her ex, Ant, 
when the news of his relationship 
with Anne-Marie, 42, broke earlier 
this year. At the time, Lisa claimed 
she found out about the relationship through news stories, and said Anne-Marie was her friend.
READ MORE: LISA ARMSTRONG LOSES A STONE AFTER CUTTING BACK ON ALCOHOL 
Clearly upset by the fact that Ant seemed to have moved on so quickly, she went on an early-morning Twitter spree, liking a string of posts including one that said, "Absolute scumbag, 
I will never be a fan of Ant ever again. 
I don't want to be the "all men are the same" brigade but this is awful. MOST men are the same."
But now it seems Lisa is coming to terms with the heartbreak, and learning to smile again, as she said in a recent interview, "Take each day as it comes. 
I laugh a lot. Laughter is the best medicine. It can't get much worse."
'Stress-free' Strictly support
Having just recently returned to her 
job as a make-up artist on Strictly Come Dancing, Lisa says that Strictly is helping her through the tough times. She explains that it's come as a welcome, 'stress-free' distraction, and describes this year's 
cast – including Faye Tozer and Lee 
Ryan – as "new friends".
"It's such a nice place to be,' she tells Woman. "I'm getting to hang out with new friends and it's like a second family.
"And that's what's so nice about Strictly – there's no stress or drama. They're such a nice bunch there, really cool, really 
fun, really up for it, looking forward to 
a challenge and so happy to be there."

The final sign it's over
Lisa was pictured still wearing her wedding and engagement rings right up until the day before we caught up with her at Pup Aid 2018. And it may well have something to do with the fact she was devastated after pictures emerged of Ant and Anne-Marie's holiday just days before.
After seeing the photos, Lisa reposted a message from a fan that read, "Seeing those pictures of Ant hugging his girlfriend and looking smitten must be so painful for Lisa."
But Lisa has come out on the other side and is moving on. She liked another tweet from a fan to her, which read, "Seeing those pictures can only make you stronger. Hold your head high. The nation can now see for their own eyes how certain humans are beyond despicable and you were right all along #shameonthem."

Puppy love
Although Lisa claims that "laughter is 
the best medicine", she has to wipe tears away as she speaks to us about the five-
year-old chocolate Labrador, Hurley, 
who she shares with Ant.
Despite attending Pup Aid 2018, she admits, "I didn't bring him today, as 
I thought it would be a bit too much."
Continuing to gush about the pooch – 
who she's reportedly managed to get joint custody of – she adds, "I absolutely adore him. I love dogs. Being around them is like an escape; the connection and love you have with them is amazing. Sometimes 
they just get you, and completely understand how you're feeling!"