Kylie Minogue has revealed that she contemplated having children without a partner following her recent break-up – but now thinks she'll never have a child of her own.
The singer admits she ruled out the idea of doing it alone after she explored it in the wake of her split from former fiancé Joshua Sasse last year, and believes that she's more likely to become a stepmother than have her own family.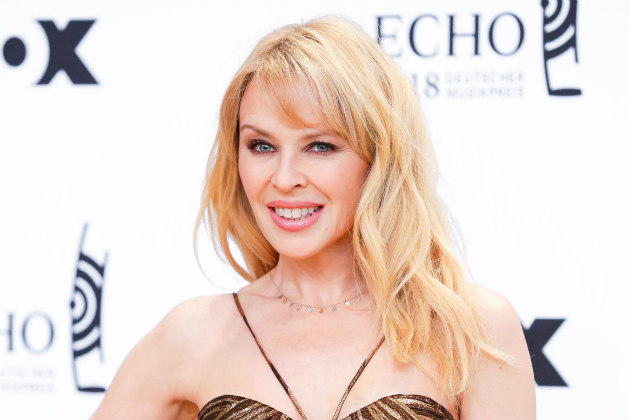 And if that doesn't happen, Kylie is content with being an aunt to her siblings' kids.
"I did pursue that [having children alone]. That obviously wasn't the path for me, either," says Kylie, 49. "But, I think now I love being an auntie.
"And I mean, if I was to meet anyone – that sounds really gloomy – but if there's one person on the planet Earth who might like me and I might like them, the chances are pretty high that that person would have children anyway…
"So I think it's more [likely] in that vein, than having children of my own."
The Aussie star parted ways with British actor Joshua, 30, in February 2017 and this proved tough for Kylie.

However, she now admits that she thinks she was "deluded" to ever think that the romance could work.
"I think we all know that things were not going great in my relationship, but when you're kind of deluded and you're thinking maybe, maybe… maybe this needs saving," Kylie tells Vogue Australia. "Turns out, it didn't."
Following the heartbreak the music star insists she's "very happy" being single.
"Literally, that's been and gone but I appreciated everyone's kind thoughts [after the split]," she explains. "That does seem like another life.
"I really just built up, regained my sense of self, I was like, 'Oh yeah this is me, this is who I am'."
It comes after Kylie confessed last month that she never actually thought she'd get married.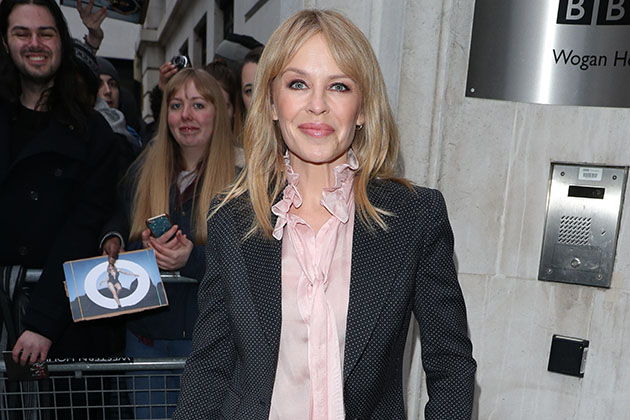 "Just going through 'being engaged' seems like an experiment, because I'd never as a girl or in all my life had a vision of getting married," she told Red magazine. "It's not something I needed or wanted. My parents never brought me up with the idea of 'the big marriage'.
"I never had it as a goal. I thought, 'Maybe I've got it all wrong and I should go for it. Maybe I should do what most of the world do. It works for them'.
"Now I'm going to stick to my previous view. I don't think marriage is for me."
Before her relationship with Joshua, Kylie had several high-profile romances with stars including Jason Donovan, late singer Michael Hutchence and French actor Olivier Martinez.