Kirstie Allsopp has come to the defence of Kate Middleton after she received some shock criticism following the birth of the new royal baby.
A few fans were left disappointed that Kate, 36, and Prince William failed to speak to the press or answer questions when they emerged from the Lindo Wing at London's St Mary's Hospital on Monday with their newborn son just hours since his arrival.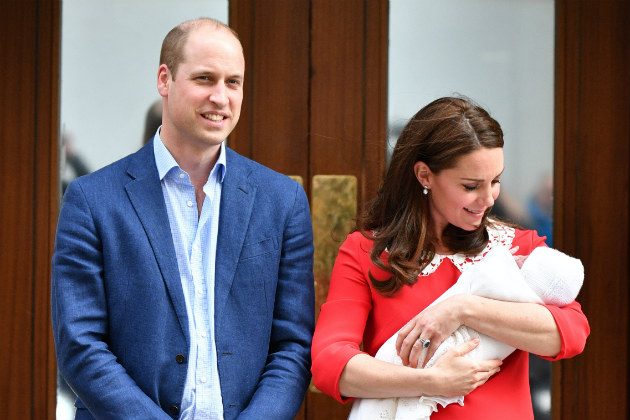 This infuriated Kirstie though who was quick to hit out at the critics and praised the Duchess of Cambridge for coming out with the new arrival at all.
The TV presenter responded to a tweet reading "Couldn't they have spared one minute to speak to all the people?" by replying: "Are you insane?!! 6 hours after giving birth she's supposed to stop and chat?!!
"She's not bloody super human, honestly what is wrong with people? Is it not enough that she's got togged up & come out with the wee one?"

Many social media users agreed with mum-of-two Kirstie, 46, and showed their support for Kate.
"poor Kate who wants to go parade in front of paps and 100s of people 6 hours after giving birth?? NO WOMAN EVER! Give her a break," one fan tweeted, whilst another wrote: "Well put Kirstie! If tables were turned, not sure they'd stop and talk either….pushing & shoving a baby into the World and then expected to talk a mere 6hrs afterwards, really?"
And one added: "Think the last thing any woman would want to do after labour is stand out in the cold talking to reporters, he was only hours old & they had the 2 other children to get back to"
Another agreed: "Jesus at least let the woman get home and have a sleep !!"
Kate and William welcomed their new baby boy at 11.01am on Monday and he weighed in at 8lbs 7oz.
Shortly before leaving hospital William brought their older children Prince George, 4, and Princess Charlotte, 2, to visit their little brother.

The couple then travelled home to Kensington Palace with the latest addition to the family just before 6pm.
No name has been announced yet but we can't wait to hear what they choose!