Katie Price has had mixed fortunes when it comes to her music career but it's not stopped her from planning a very special performance on her tour.
The mum-of-five has revealed that she's hoping to duet with 15-year-old son Harvey live on stage at one of her upcoming shows, with the teenager accompanying her singing by playing the piano.
"One of these dates I'll be bringing Harvey on stage," Katie, 39, told the audience at her recent Swindon event. "He'd love it with all the people.
"I wanted to sing tonight a song called Heaven and Harvey is learning it on the piano. So for one of my tour dates I'll get him up and we'll perform together."

Katie has previously shared clips of Harvey – who suffers from multiple disabilities including partial sight loss, autism, ADHD and Prader-Willi syndrome – playing songs on a keyboard.
Meanwhile Katie has had several attempts at a music career herself in the past and revealed on stage that she's hoping to make a new album in the near future.
---
Read more…
---
Her last attempt at musical stardom came earlier this year when she released dance track I Got U, which she even performed live on Loose Women and received rather a mixed reaction to.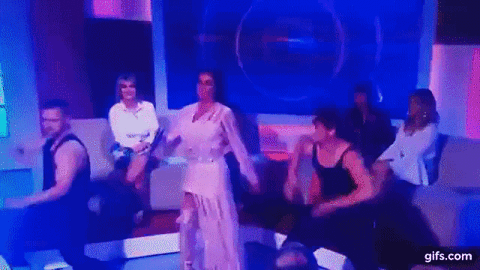 Prior to this Katie recorded an album of duets with first husband Peter Andre in 2006 memorably featuring their version of A Whole New World.
And in 2010 she tried her luck again with her single Free To Love Again, which peaked at No. 60 in the UK Singles Chart.
Before all of this there was, of course, her attempt to represent the country at the Eurovision Song Contest. Her performance in THAT pink catsuit failed to secure her the spot and Katie has since said that it's one of the only things she regrets doing.
So will Katie have luck this time around, perhaps with a little help from Harvey? We'll have to wait and see…
FROM: CelebsNow, our sister site. Written by Anna Francis.