Katie Price has blasted cricket star Ben Stokes after a video emerged of him 'mocking' her disabled son Harvey.
In the clip the sportsman appears to imitate the moment 15-year-old Harvey – who suffers from multiple disabilities including partial sight loss, autism, ADHD and Prader-Willi syndrome – swore live on Loose Women.

He first does an impression of Katie saying "Harvey, what do you say when people are being mean?" before apparently pretending to be Harvey and answering "Hello, you c***".
Katie has previously fought to stop online bullying of her son by naming and shaming trolls and hasn't held back in showing her feelings about this clip.
The 39-year-old posted a link about it on Twitter and angrily wrote of Ben: "Shame him"

A source close to Katie says the video has left her feeling pretty hurt.
"Katie only became aware of this video this afternoon when it appeared online, but she's very upset by it,' a pal explains.
"She's got no idea who Ben Stokes is, and she's never met him, so it's outrageous that he would want to ridicule her son like this."
---
---
The friend adds to The Sun: "Katie has made it her mission to speak out against this sort of behaviour."
"She says, 'No joke about Harvey will ever be funny to me'."
Cricketer Ben, 26, has been at the centre of controversy of late after being dropped by by England for international play following his arrest on suspicion of causing actual bodily harm in the early hours of Monday.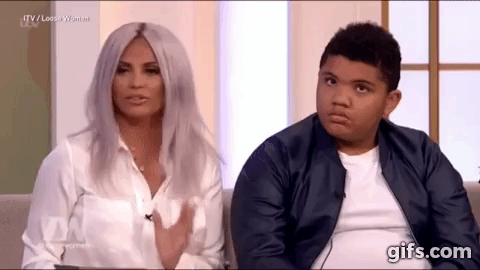 The player and teammate Alex Hales were involved in a brawl in the early hours of Monday near a Bristol nightclub.
Ben was released without charge but remains under investigation.
Meanwhile Katie has publicly fought against trolls picking on Harvey and earlier this year set up a petition to stop online bullying.
FROM: CelebsNow, our sister site. Written by Anna Francis.