They are now one of the most photographed couples in the world, their love and their happy family on constant show. So, why did Kate and Prince William split up before getting married? We found out…

Kate Middleton and Prince William met whilst they were studying at the University of St.Andrews. They are thought to have been introduced to each other by Kate's school friend Emilia Jardine-Paterson.
Although Kate and Wills were just good friends at first, Prince William admitted later, "When I first met Kate I knew there was something very special about her".
Their friendship eventually developed into something more, and William and Kate fell in love.
Despite being linked to other eligible ladies such as American heiress named Anna Sloan and British heiress, Isabella Anstruther-Gough-Calthorpe, it seemed that William only had eyes for Kate.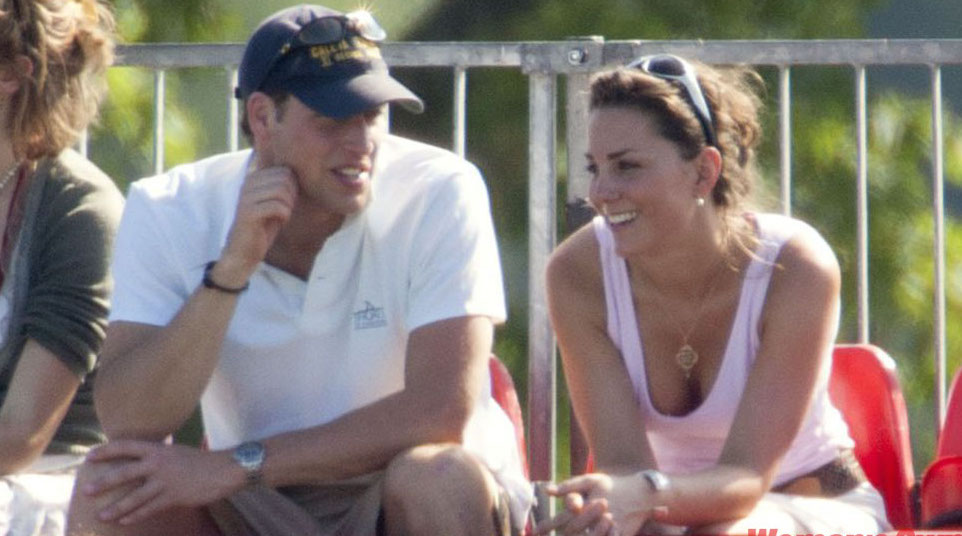 However, after a couple of years dating, the young couple took a break before their final exams at St.Andrews. The combination of pressure from the media about their romance and the stress of achieving good grades for their finals became too much.
While the couple took a break, Kate escaped to France with friends. Whilst there, it was clear that Kate was not the one who had instigated the time out on the relationship.

"She got quite drunk on white wine and really let her guard down," recalled one of the group, "She was debating whether or not she should text or call him."
The friend continued, "She said how sad she was and how much she was missing William, but she never mentioned it after that."
However, by Christmas that year, the couple had reunited. When the pair graduated from the University of St.Andrews on June 23, 2005, they were very much a couple. Photographed smiling by Kate's father with their arms around each other, the pair seemed stronger than ever.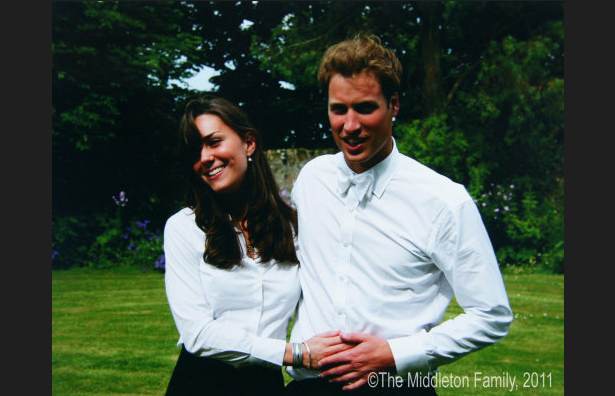 Romantic trips away following the end of their days at university seemed to signify that the couple were getting serious. Prince William whisked Kate away to Kenya for a safari with old friends. The couple also slunk off to Klosters for a romantic ski holiday.

Kate attended two important occasions in 2006, setting the rumour mill into overdrive that an engagement announcement would be imminent. She sat front and centre for William's graduation ceremony at Sandhurst. Then, she became the first ever 'royal girlfriend' to be invited to Sandringham for the royal family's traditional Christmas lunch.

However, by Easter 2007, the couple were in trouble again. While Kate was keen to settle down, Prince William was still enjoying his youth. Enjoying his freedom, partying in nightclubs until the wee hours. They split up again, and this time, it was serious. Unlike their brief time apart in their final year, this split was widely known and talked about, both in the press and in private.
So, why did Kate and Prince William split up before getting married?
Well, in an interview many years later, Prince William tried to explain to reporters why he chose to break things off with Kate. "We were both very young…we were both finding ourselves" William explained. "It was very much trying to find our own way and we were growing up."
During the split, William was pictured out in high-end luxury London clubs. Although he was clearly enjoying single-dom, Kate matched him in his mirth. For every time William was papped stumbling out of a nightclub late at night, Kate was pictured in a figure-hugging outfit entering another in style.

Always athletic and a keen sportswoman, Kate also signed up for a dragon boat race to raise money for charity. Training with her team for the race took her mind off her now ex-boyfriend Prince William.
Reflecting on their split years later, Kate confessed to a reporter, "I, at the time, wasn't very happy about it, but actually it made me a stronger person."
Emma Sayle, who was in charge of the team and became Kate's close friend revealed agreed:
"Kate had always put William first, and she said that this was her chance to do something for herself. We trained on the river in Chiswick, and Kate started off paddling with the others, but I decided to put her on the helm because she was an excellent boatman and really well coordinated."
Kate's former teammate in the boat race recalled, "I think the training became her therapy."
It is also thought that Kate's school friend Emilia Jardine-Paterson, was an important source of advice and support during the split.
Emilia reportedly whisked Kate away to Ibiza for a girls trip and some quality time together. They clearly have a long-lasting and close friendship as Emilia is godmother to Prince George. Emilia runs an interior design company and is thought to have helped Kate redecorate Kensington Palace ad Amner Hall.

The reunion
However, the plan didn't work. Kate couldn't keep her mind off her Prince, and it seemed Prince William couldn't forget about Kate either. Emma revealed to Vanity Fair how the pair began dating in secret again.
"She was in touch with William the whole time," Emma confessed. "By the end of her training she was back together with him and said she had to pull out of the race."
"William wanted her to go through with it, however, and planned to meet her on the finish line, but the whole thing was becoming a media circus."
In August 2007, the loved-up pair took a private romantic trip to the Seychelles. Here, surrounded by beautiful beaches in a private paradise, the couple made a pact. They were as good as engaged, but would enjoy their lives in the moment instead of caving to public and palace pressure and making it official.

Finally, on 16th November 2010, the couple announced their long-awaited engagement. William's proposal came as a surprise to Kate however she immediately accepted.

The Duke and Duchess of Cambridge finally got married on the 29th April 2011.