She was on our TV screens for over four decades before she retired from the limelight last year. And now, at the age of 70, Judy Finnigan has revealed she's finally starting to feel her age.

Judy and husband Richard Madeley welcomed their third grandchild last week, and the arrival of their third son's first child, Kit, has suddenly made Judy feel her age.
Although she confessed to being a "besotted and biased grandma", she also said: "I wrote earlier this year how strange it is when your family starts exploding and your little ones have babies of their own.
"It's joyous and great fun. But, dear God, it makes you feel your age."

Not only has Judy just become a grandmother for the third time, her daughter Chloe Madeley got engaged to her rugby player boyfriend, James Haskell, earlier this year. And it's all a bit overwhelming for poor Judy.
"In the past 11 months I've seen one married, another add a baby girl to his growing family, a daughter engaged to be married and our third son became a father," she explained.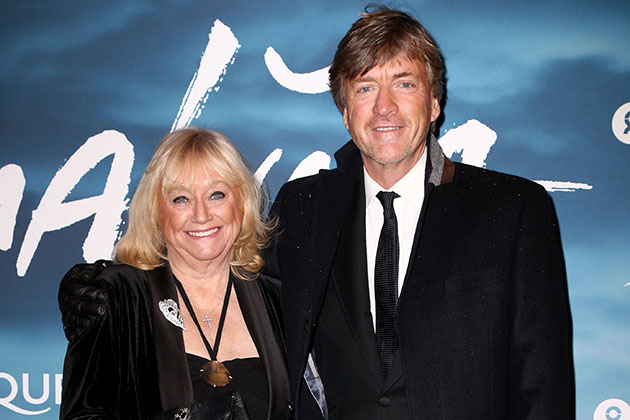 Despite having a hugely successful television career with Richard, Judy officially retired from the limelight last year as the industry no longer made her happy.
And, unlike Richard – who still dabbles in TV work and is set to cover Piers Morgan on Good Morning Britain this summer – Judy has no plans to return to work.
Her daughter, Chloe, revealed: "My mum is done with TV and if she went back to it I don't think it would make her happy.
"She wants to concentrate on other things, such as her health and our family."

The 70-year-old previously said TV "sucked the life" out of her, so it's no wonder she's content doing her writing in their holiday home in Cornwall.
"I never felt secure on television and don't miss it at all," she confessed. "I didn't like being in the limelight, and at times it felt as if I was on a treadmill. TV sucked the life out of me."
We don't blame you, Judy!