Judy Finnigan has revealed she almost died after a painkiller-induced medical scare forced her to undergo two "major, life saving" blood transfusions.

The much-loved TV personality, famed for her iconic partnership with husband Richard Madeley, came close to death after taking the painkiller Ibuprofen to aid her knee pain.
Commenting on recent reports of the dangers of over-the-counter medication, the 70-year-old revealed the stroke with death caused her to 'vomit blood' as she "nearly died" after developing four large stomach ulcers.
"Last autumn it happened to me and I nearly died", she wrote in the Daily Express.

Addressing the reports, which claim that taking an aspirin a day can cause major stomach or brain bleeds, Judy shared: "It was nothing to do with aspirin, which I don't take.
"The culprit was good old over-the-counter ibuprofen, the seemingly harmless stuff you take for a bad back, or (in my case) a painful knee.
"I gulped the jolly little bright blue capsules, looking like sweeties, daily for a mere four weeks."
The mother of 31-year-old Chloe Madeley added that that one night, she had woken up in bed and "vomited copious amounts of blood".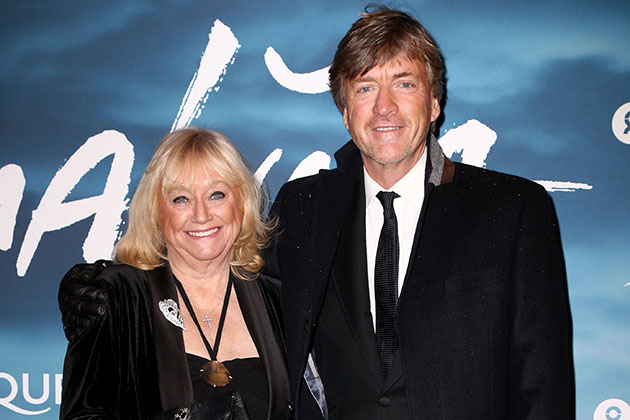 Thankfully, Judy's stroke with death was rectified – but she was left very shaken by the petrifying ordeal.
"I survived thanks to an exceptionally swift-arriving and skilled ambulance crew, superb emergency treatment at London's Royal Free Hospital, and two major life-saving blood transfusions."
Having spent four days in hospital whilst recovering from the medical emergency, the hugely popular star finally concluded: "My hugely experienced gastric consultant later told me that the smoking gun in my case was ibuprofen.
"He said I'd developed four large stomach ulcers in as many weeks. He'd found one directly above a main artery, which had ruptured."

Signing off the concerning report, Judy finally added that her consultant believes the easy-access painkiller should be banned from "over-the-counter sale".
We'd love to hear your thoughts, so comment on our official Facebook page.