The countdown is officially on until all eyes are on them, so what exactly is Meghan Markle doing to prepare Prince Harry for their big day?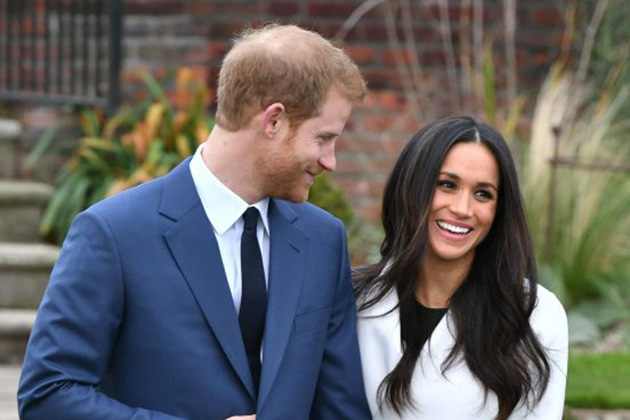 The Suits actress has reportedly put her famous beau on a strict pre-wedding diet which has already seen the Prince lose half a stone.
An insider close to the couple revealed: "Meghan has completely changed Harry's diet. She's got him juicing and he has lost at least half a stone, which is a lot for someone as skinny as he is.
'They have bought a top-of-the-range juicer and she has him on fruit and veg smoothies. She's also weaning him off meat."

It's no secret that Meghan, 36, is in extremely good shape and it hasn't taken her long to inspire Harry, 33, to get motivated too.
The Princess-to-be is said to enjoy running in Kensington Gardens – just as Harry's late mother Diana did – and regularly attends pilates and yoga classes.

Harry, on the other hand, is said to have signed up to an exclusive £575 a month gym, as well as cutting processed foods and carbs from his diet.
He's also "pretty much quit" smoking because his wife-to-be doesn't like it.
According to Royal Expert, Katie Nicholl, Meghan has been an overall positive influence on the Prince – who has even started dabbling in yoga.
"He likes to start his day with a green juice now, just like Meghan, and his friends all find this very amusing that he's turned into a bit of a fitness fanatic himself," she revealed.
"He's smoking less and he's drinking less. So Meghan and her green LA lifestyle I think have really rubbed off on the Prince, and for the better."

With over a billion people set to tune into their wedding in just two weeks time, you can't blame the couple for wanting look and feel their best.
We can't wait!