Meghan Markle's eyebrows are some of the most preened and perfected we've ever seen – so how can you copy her polished look?
In her short time as a permanent member of the royal family, Meghan has yet to put a foot out of place when it comes to her hair/make-up/wardrobe. Prince Harry's beau always looks perfectly put together, and her outfits are usually as polished as her exquisite long locks and gorgeous make-up.

So just how does she does it? Well, when it comes to Meghan's brows, it's seems she calls in the help of the experts.
Reportedly, Meghan has been a regular visitor to the Nails and Brow salon in Mayfair, since her relationship with Harry began back in 2016.
And now she's deployed the services of the salon's owner, Sherrille Riley, as her personal brow stylist.
Sherrille has shared her thoughts on Meghan's brows, revealing that the royal always chooses the 'Audrey Brow' treatment – inspired by none other than Audrey Hepburn's enviably perfect eyebrows. The treatment costs £50 – a great investment price if you're looking to shape up your eyebrows.
Sherrille admitted to People magazine, "It's particularly flattering on Meghan because it's a really natural style and it really compliments her features — she's a beautiful woman."

So what exactly does the 'Audrey' treatment consist of? It turns out, the treatment is something you could get done at any good salon.
"We do maintenance, tinting and threading and a bit of tweezing. The tint I use is brown with a hint of black which gives a really soft natural look."
Riley also uses a brow pencil to finish off. She shared, "It's just about accentuating her features in the most natural way,"
But if you want to try and achieve that Meghan Markle look at home, Sherrille's first tip is to grow out your brows as much as possible first.
---
Read more…
Then, she suggests, "try to shape the brows as straight as possible, making sure that the tail ends are lifted upwards. Fill in any gaps with a brow pencil,". Sounds easy enough to us!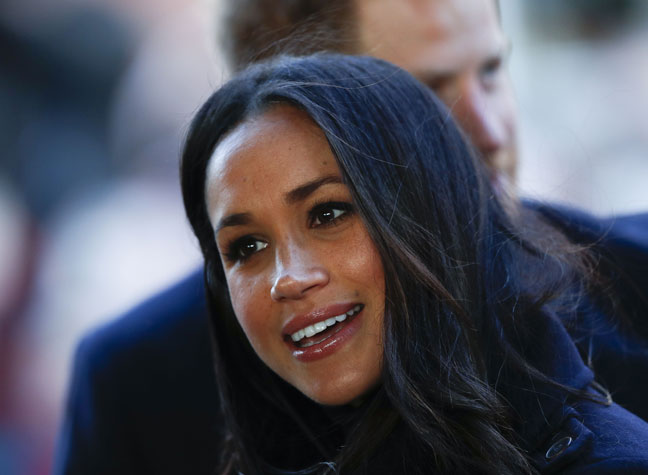 And it seems as though Meghan was almost made to be a part of the royal family, as Sherrille shared that she's always followed in the family tradition of having nude, natural nails.
The Duchess of Sussex would often get her nails done at Nails and Brow too, and the salon owner shared that her favourite colours were usually natural colours, matching on both her hands and feet.
"She tends to go for quite natural colors as she's quite a natural, understated person and she normally goes for matching colors [on her hands and toes] — lots of creams and very pale pinks,"
Well there you have it – all you need for an understand, polished, Meghan inspired look! Now, where did we put that eyebrow pencil…